This is my last night without plumbing in the kitchen, so I went for an easy main course to go with the leftover pasta and spinach from a few nights ago. I seasoned some strip steaks with salt and pepper and pan fried them and then topped them with a fantastic Parmesan herb butter. It melted down into the steaks and made them simply divine!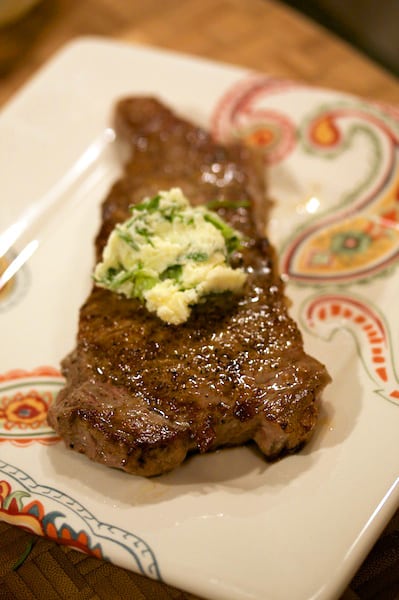 Parmesan Herb Butter
Ashley Covelli
4-5 tablespoons butter, softened
2 green onions, finely chopped
2 tablespoons flat leaf parsley, finely chopped
2 tablespoons finely grated Parmesan cheese
(amounts are approximate)
Mix all ingredients together in a small bowl. Use as a topping for steak, chicken, etc. while the meat is still nice and hot. Enjoy!
MacGourmet Rating: 5 Stars