This post may contain affiliate links, which won't change your price but will share some commission.
Strawberries were on sale at my local grocery store, so I wanted to find a creative way to use them. That's when I came across this recipe for strawberry bread.
Strawberries and pecans are stirred into a cinnamon-scented bread dough and baked until golden.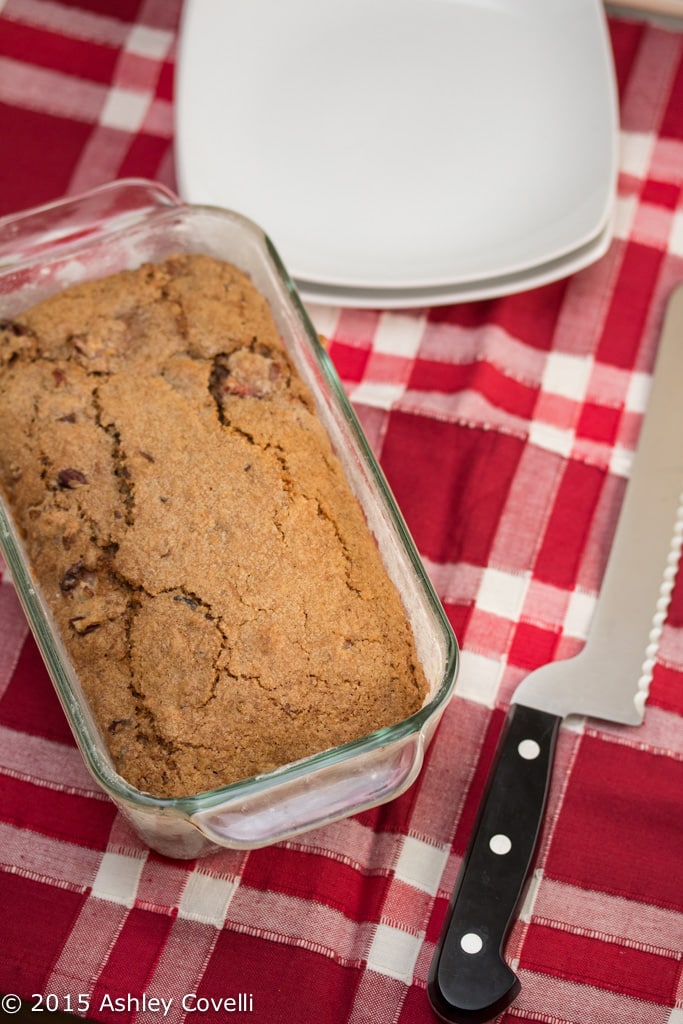 My son really enjoyed helping to slice the strawberries for this recipe, and it kept him busy while I got all of the other ingredients together. I cut the recipe in half to make one loaf, because I only have one loaf pan and I didn't think we needed 2 in the house.
This bread turned out really well! It was nicely sweet and a little crunchy, with a nice crispy top. It was good plain and also toasted with a little butter smeared on each slice. It was pretty easy to put together, too, which made it a good choice for my toddler sous chef :).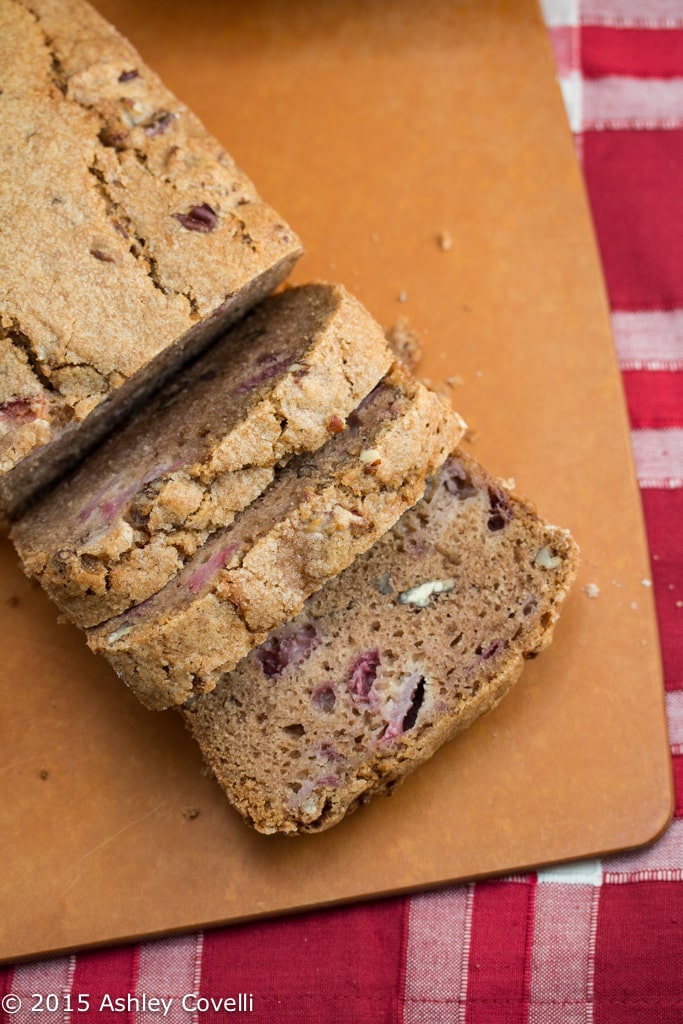 Strawberry Bread
Allrecipes
2 cups fresh strawberries
3 ⅛ cups all-purpose flour
2 cups white sugar
1 tablespoon ground cinnamon
1 teaspoon salt
1 teaspoon baking soda
1 ¼ cups vegetable oil
4 eggs, beaten
1 ¼ cups chopped pecans
1. Preheat oven to 350 degrees F (175 degrees C). Butter and flour two 9 x 5-inch loaf pans.
2. Slice strawberries and place in medium-sized bowl. Sprinkle lightly with sugar, and set aside while preparing batter.
3. Combine flour, sugar, cinnamon, salt and baking soda in large bowl; mix well. Blend oil and eggs into strawberries. Add strawberry mixture to flour mixture, blending until dry ingredients are just moistened. Stir in pecans. Divide batter into pans.
4. Bake in preheated oven until a tester inserted in the center comes out clean, 45 to 50 minutes (test each loaf separately). Let cool in pans on wire rack for 10 minutes. Turn loaves out of pans, and allow to cool before slicing.
Big Flavors Rating: 4 Stars