This post may contain affiliate links, which won't change your price but will share some commission.
A fried egg is the perfect topping for this hearty veggie burger.
Remember those insanely intricate homemade striped ravioli I made for Halloween? Well I had a ton of filling leftover, and my mind immediately went to BURGERS.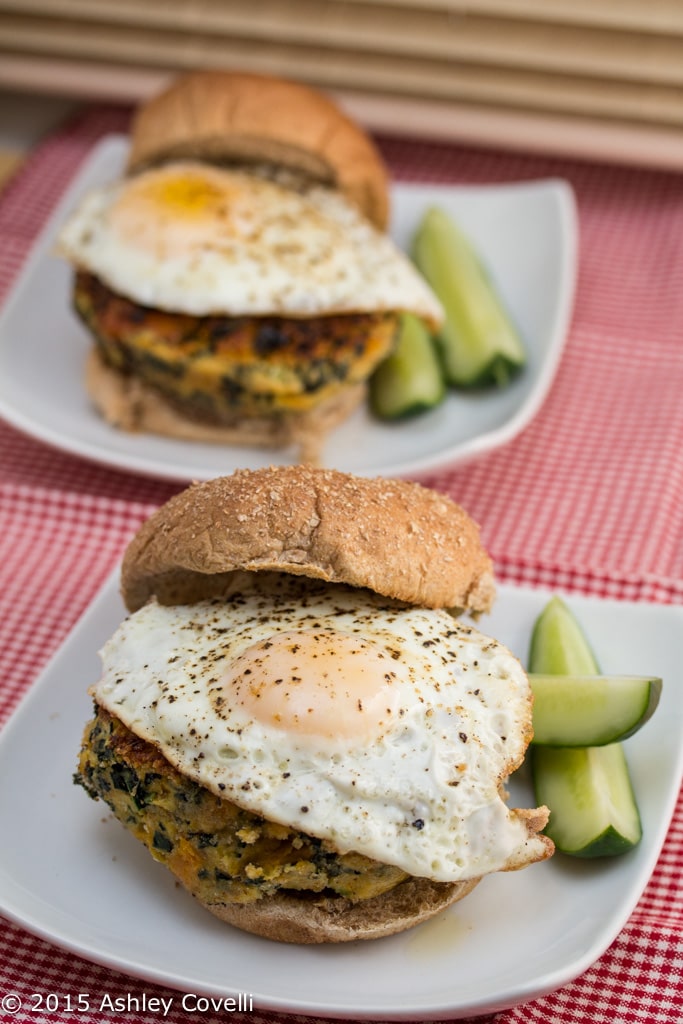 To make these burgers, I took the roasted sweet potato/garlic/kale filling and formed it into 2 patties. I seasoned some bread crumbs with salt and pepper.
I heated a few tablespoons of peanut oil in a non-stick skillet over medium-high heat. Once it was hot, I coated the patties in the seasoned breadcrumbs and placed them in the oil to fry until golden brown on both sides and warm throughout.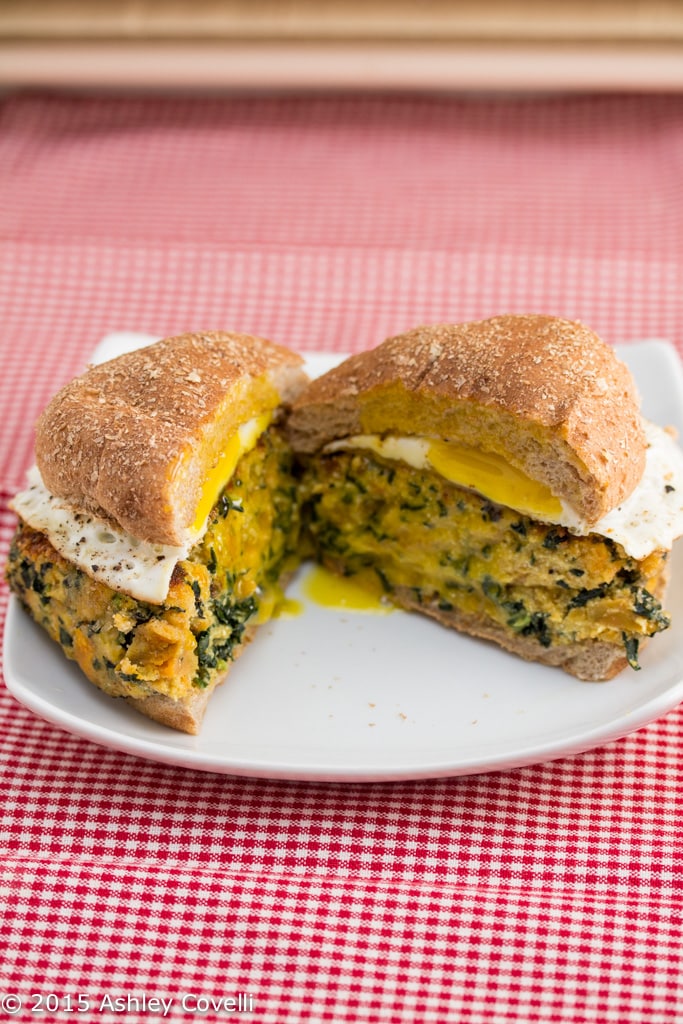 Meanwhile I sliced a few whole wheat hamburger buns and toasted them in the oven.
While they were toasting, I wiped out the skillet and added another tablespoon of oil over medium heat. I cracked 2 eggs into the pan, one on each side, and fried them until the white was almost set.
I added a tablespoon of unsalted butter and popped a lid on the pan until the whites were set but the yolks were still nice and runny.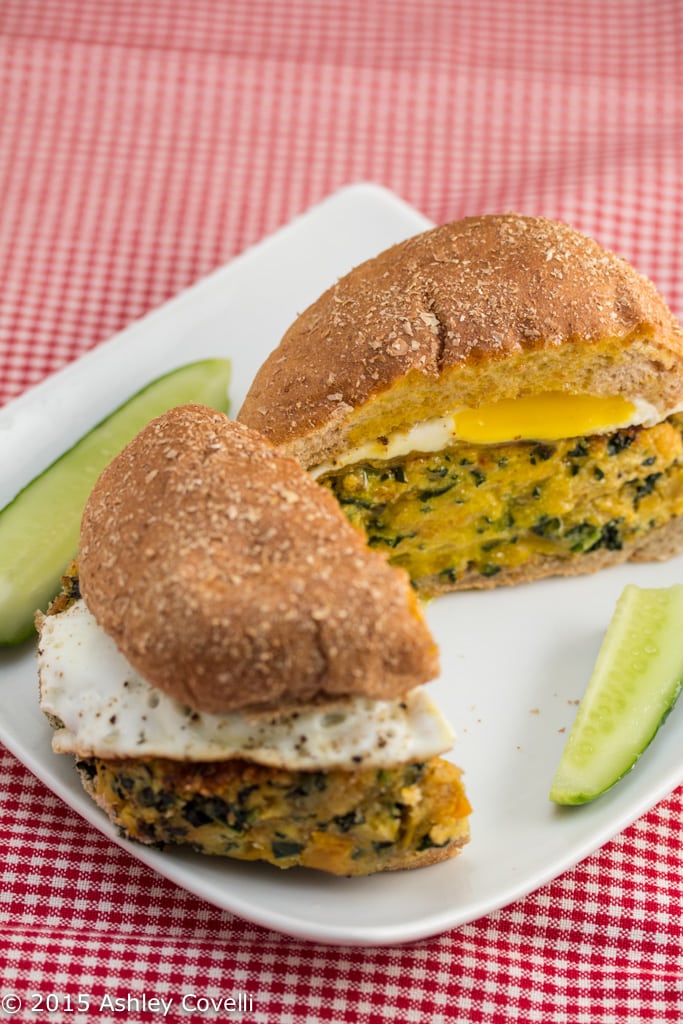 The combination of the roasted veggies and the warm, runny egg yolk worked so beautifully together! I sliced up some of my favorite half sour pickles to serve alongside, and dinner was set!
This was a great meal, perfect for Meatless Monday, and a fun way to use leftovers.