This post may contain affiliate links, which won't change your price but will share some commission.
A friend of mine had a few people over for a pre-blizzard brunch party recently. I really enjoy making muffins and scones and love trying out new recipes, so this was the perfect excuse!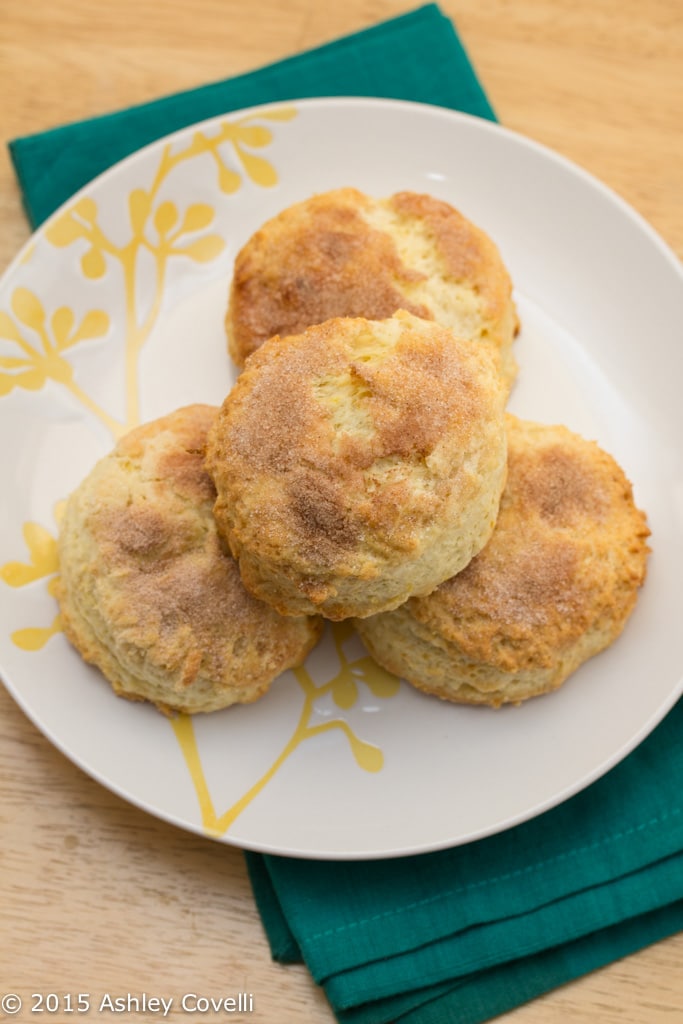 Tender, lemon scented scones are topped with cinnamon sugar and baked till golden brown.
I went the round route with these scones, and using a 2.5" cutter, got 10 scones from one batch of dough. I ended up making a second batch since it came together so easily. I didn't want to show up with not enough scones!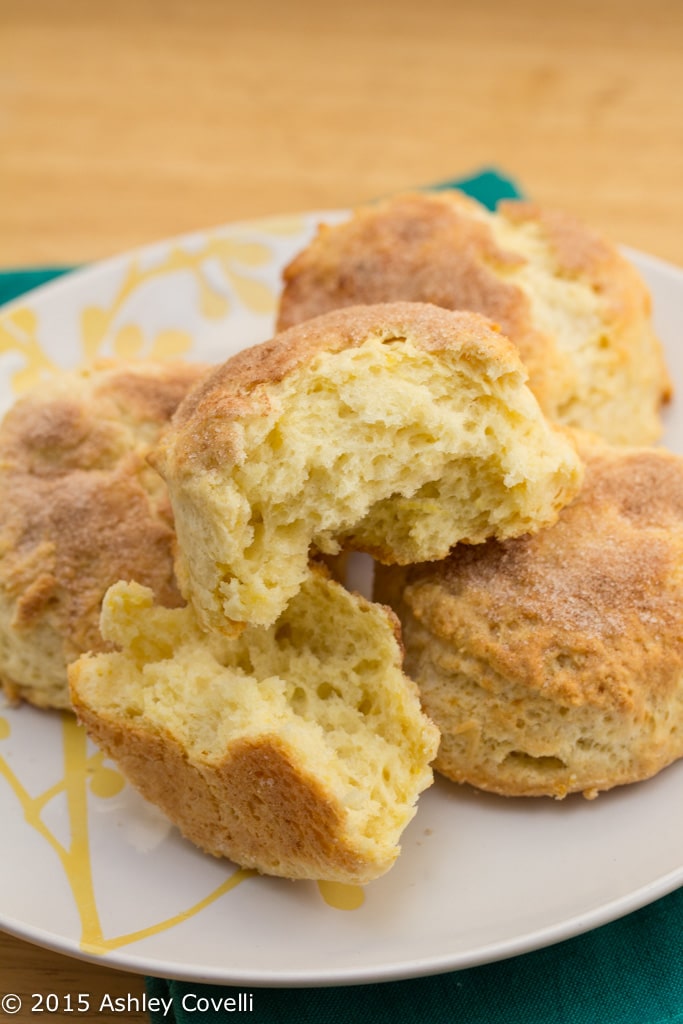 The friend who recommended this recipe to me said that butter and homemade strawberry jam are the way to go with these beauties. I was going to make some jam but ran out of time, so I used some from Bonne Maman and it worked out beautifully.
I really loved the extra spice that the cinnamon sugar topping added to these. I had a few leftover and they were perfect, reheated in the oven till warm, topped with just butter or a butter/jam/preserves combo.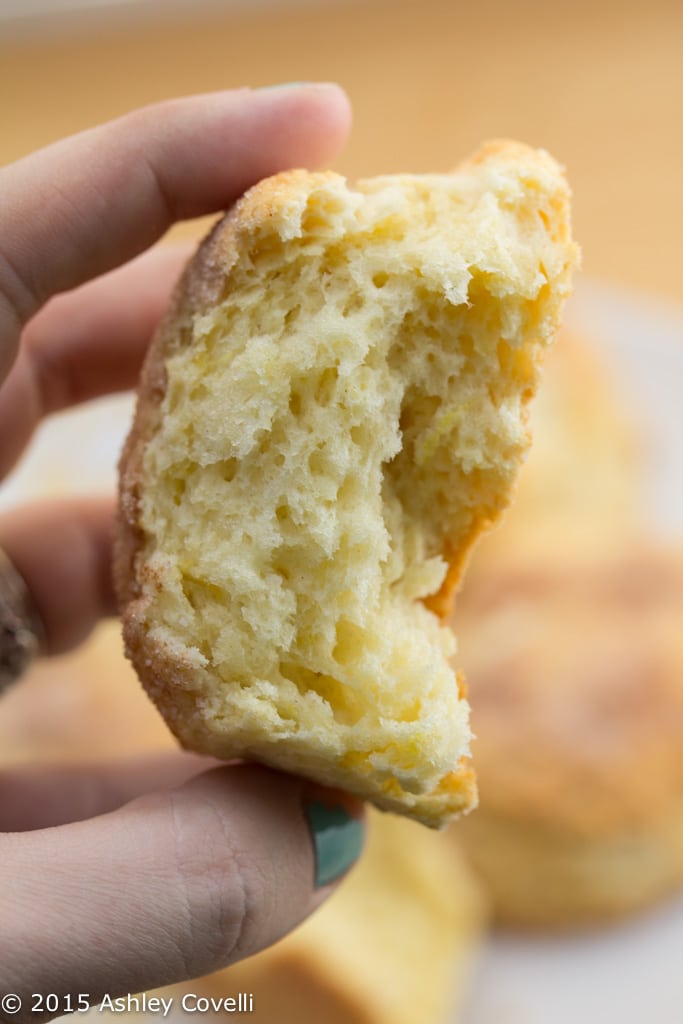 I'm interested in trying out the recipe author's suggestion for incorporating berries into the scones next time I make these (because there will be a next time) - it sounds heavenly!
2 cups unbleached all-purpose flour
2 tablespoons sugar
1 tablespoon baking powder
Grated zest of 2 lemons
¼ teaspoon salt
4 tablespoons (½ stick) cold unsalted butter, cut into pieces
2 large eggs
½ cup heavy cream
½ teaspoon ground cinnamon mixed with 2 tablespoons sugar (optional), for sprinkling
See The Best Quick Breads - Beth Hensperger for the full recipe.