This post may contain affiliate links, which won't change your price but will share some commission.
When I saw this recipe in my feed reader, I knew it sounded like a great way to use up the rest of the big bag of carrots I had hanging out in the fridge. It was really easy and tasted great! I boiled my carrots and then used that water to thin out the sauce for the Spice-Crusted Tofu that I made as the main course.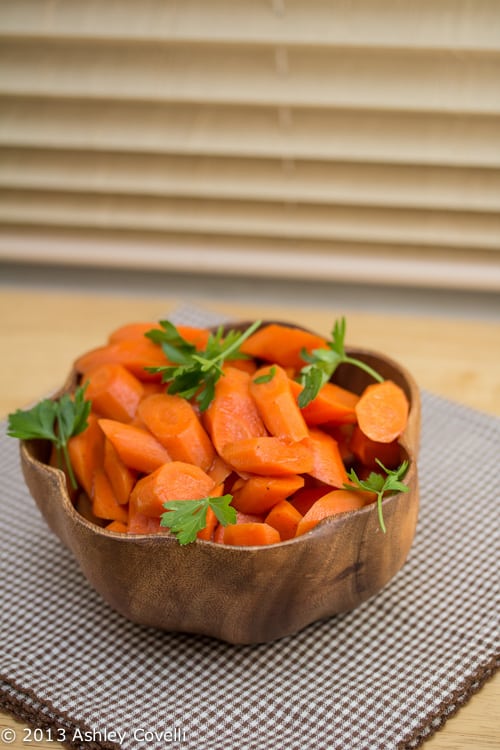 No-Fuss Sweet and Spicy Carrot Salad
Swiss Miss in the Kitchen
Here's what you need (for 2 huge carrot lovers, inspired by Cooking Weekends)
8 large carrots (peeled and sliced)
For the dressing:
4 tablespoon olive oil
1 tablespoon lemon juice
1 tablespoon balsamic vinegar
coarse sea salt
pinch of chili powder
1 teaspoon maple syrup
some fresh parsley
Steam or cook the carrots until soft but still firm. Allow to cool a little bit and mix with the dressing. Serve on room temperature and enjoy!!
Big Flavors Rating: 4 Stars