Another cocktail that we whipped up for The Domestic Mixologist launch party was mini versions of this super refreshing cocktail - The Herbalist. One of our party guests said it was hands down the best cocktail she had ever tried. Score!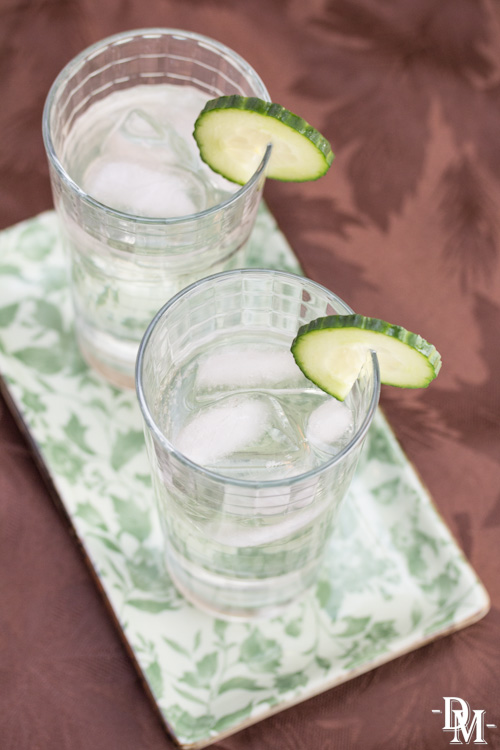 The Herbalist
The Domestic Mixologist
Herbalism is the study of the use plants to treat disease and promote health. This herbal tonic is high in Vitamin G!
GET IT
1 ½ ounces cucumber gin
Tonic water
3 drops lavender bitters
Ice
Cucumber slice for garnish
MAKE IT
Pour cucumber gin over ice in highball glass. Top with tonic water. Add 3 drops lavender bitters (an eyedropper works best) and stir. Garnish with cucumber slice. Now available without a prescription.
Serves one.
ENJOY IT!
Big Flavors Rating: 5 Stars