This post may contain affiliate links, which won't change your price but will share some commission.
This incredibly aromatic mocktail is delicious on its own or with a splash of gin!
Our February Supper Club dinner was all about citrus! We hosted this month, so we wanted to serve up a delicious cocktail to go along with our meal.
Enter this beauty.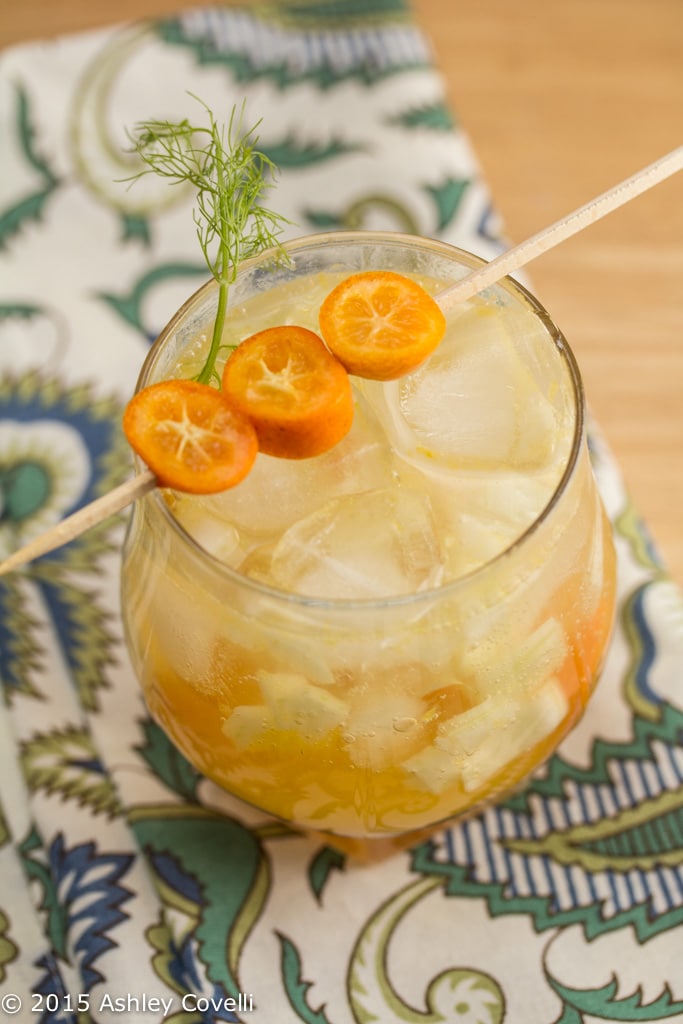 Kumquats and fennel are muddled together to form the base of this fragrant beverage. Orange and lemon juices add even more citrus punch, and tonic water adds a welcome bit of effervescence.
I didn't have any agave, but I did have brown rice syrup, so I substituted that and it worked out beautifully!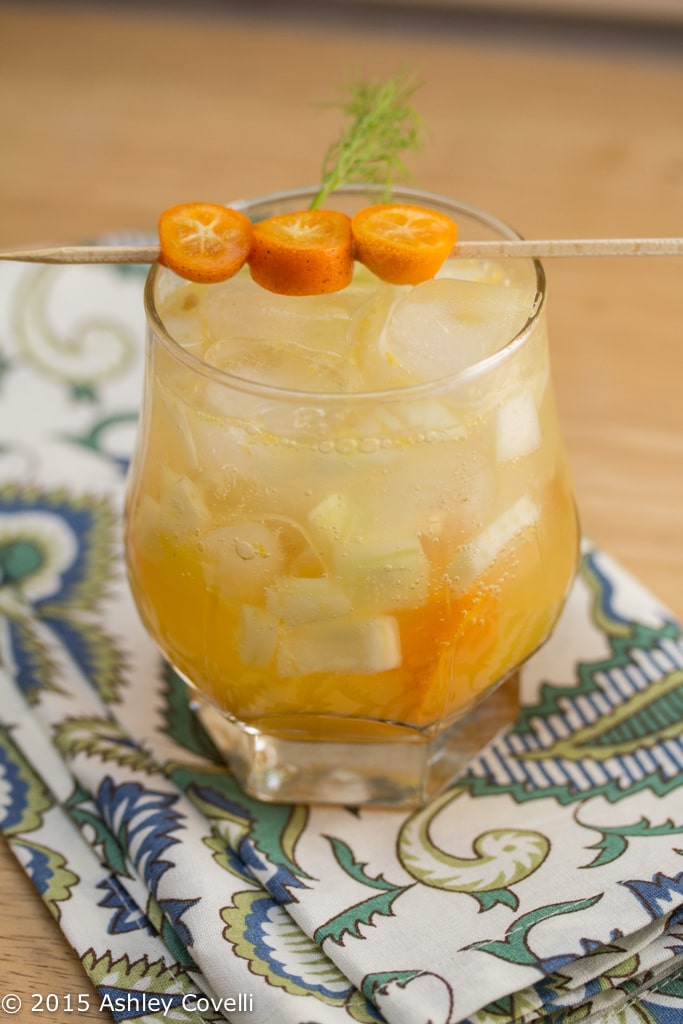 This was a huge hit with my Supper Club! A few of us added a splash of gin at the end, and it was fantastic like that, too. It's a really interesting and unique beverage that also ends up being a snack, since you get bits of kumquat and fennel while you drink.
3 kumquats, cut in half
3 heaping tablespoons chopped fennel
½ ounce freshly squeezed lemon juice
½ ounce agave nectar
1 ½ ounces freshly squeezed orange juice
Ice
Fever Tree tonic water
Garnish: 1 kumquat, sliced in rounds, on a toothpick
See Serious Eats for the full recipe.