This post may contain affiliate links, which won't change your price but will share some commission.
Some nights, you just want a big ol' ice cream sundae. And no sundae is complete without rich, luxurious hot fudge.
Take note.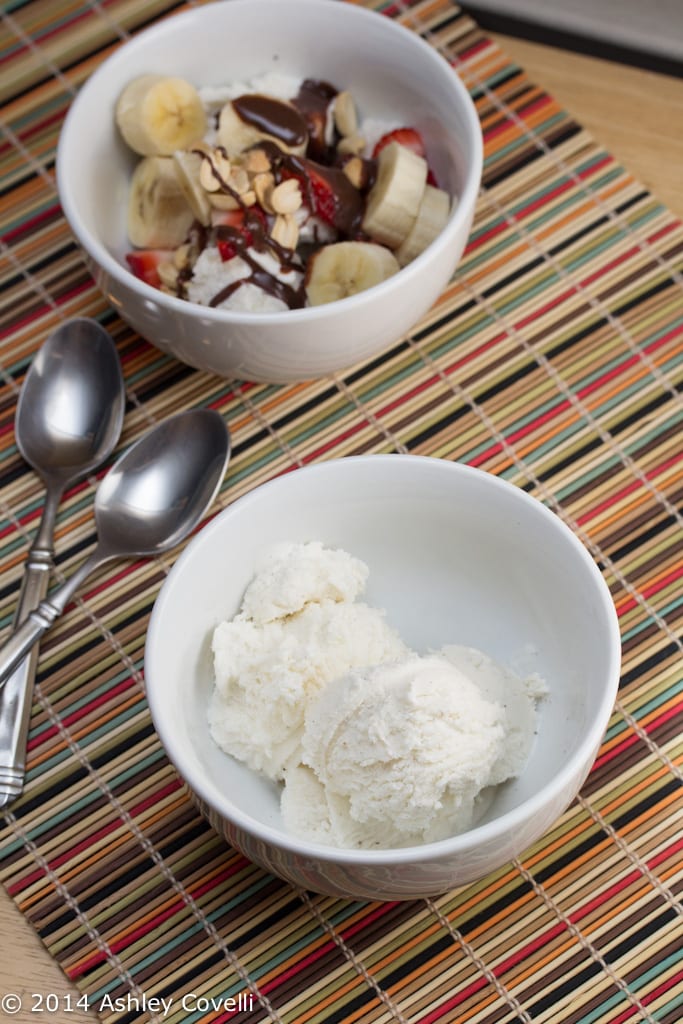 I like keeping my hot fudge sundaes fairly straightforward. Vanilla bean ice cream. Fruit. Definitely bananas. Perhaps some freeze-dried strawberries and raspberries. A sprinkle of peanuts, if I'm feelin' fancy.
And lots of piping hot fudge.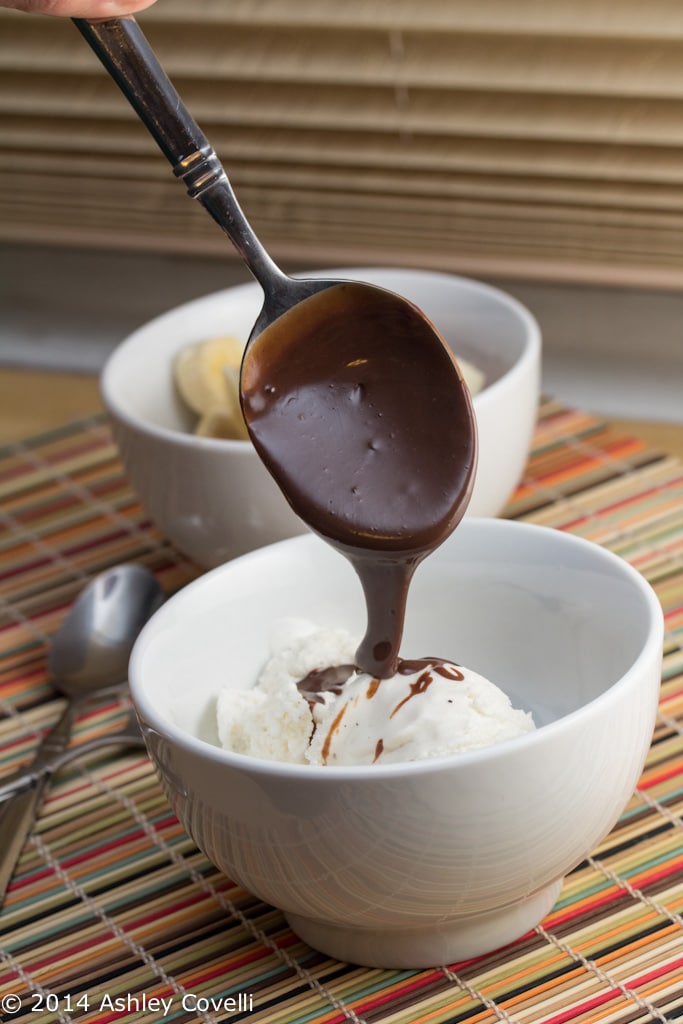 I wanted to make the hot fudge recipe that my mom used to make when I was a kid, but I couldn't find the right chocolate when I was at the store at 11pm with a major chocolate craving a completely reasonable hour. So I improvised a bit, and was happy with the results.
Was it as good as the stuff I grew up with?
No.
But was it totally delicious in my moment of desparation?
You betcha!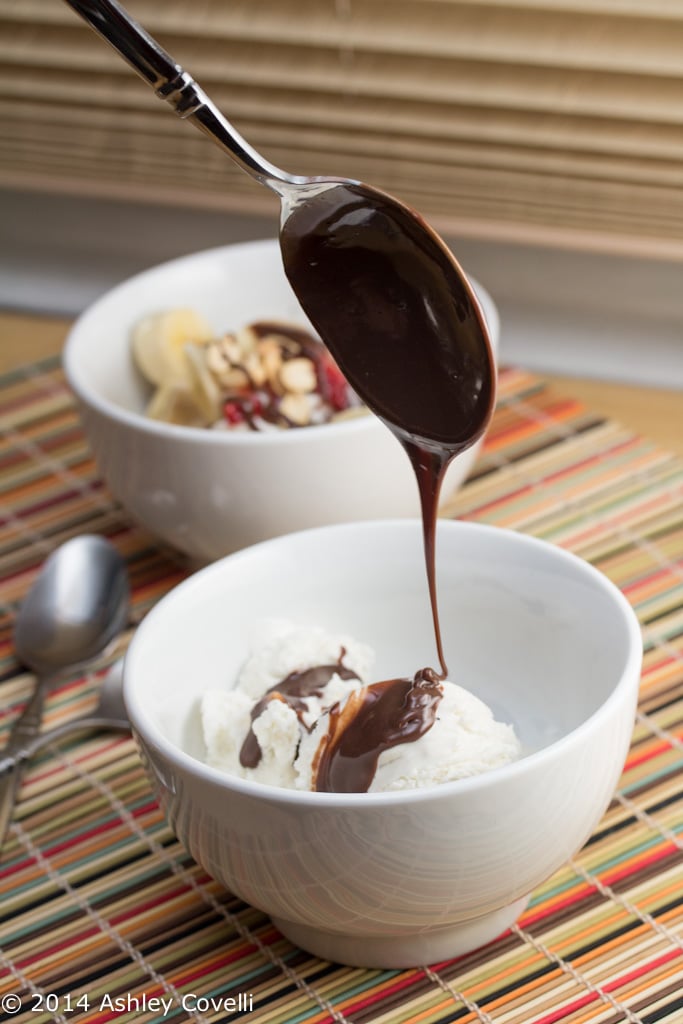 Hot Fudge
Big Flavors from a Tiny Kitchen (adapted from Mom)
1 (14-ounce) can sweetened condensed milk
2 ounces unsweetened chocolate (I used 100% cacao Ghirardelli)
1 tablespoon milk
1 tablespoon unsalted butter
1 teaspoon vanilla
¼ teaspoon sea salt
Place condensed milk, chocolate and milk in a medium saucepan over medium-low heat. Allow to melt, stirring frequently, until the mixture turns smooth and glossy (this will take several minutes). Remove from heat, stir in butter, vanilla and salt.
Big Flavors Rating: 4 Stars