Looking for a few more options to add to your holiday baking repertoire? I shared 6 of our favorites yesterday, and I figured another half-dozen was in order. These are some of our very favorite baked goods, and they're sure to be a hit this season. There's a pretty wide range of recipes in here - some are quick and easy, and some take a bit more time. I assure you, either route you take will be delicious!
If you happen to be looking for inspiration in pie form, you can check out the roundup I did for Pi Day earlier this year.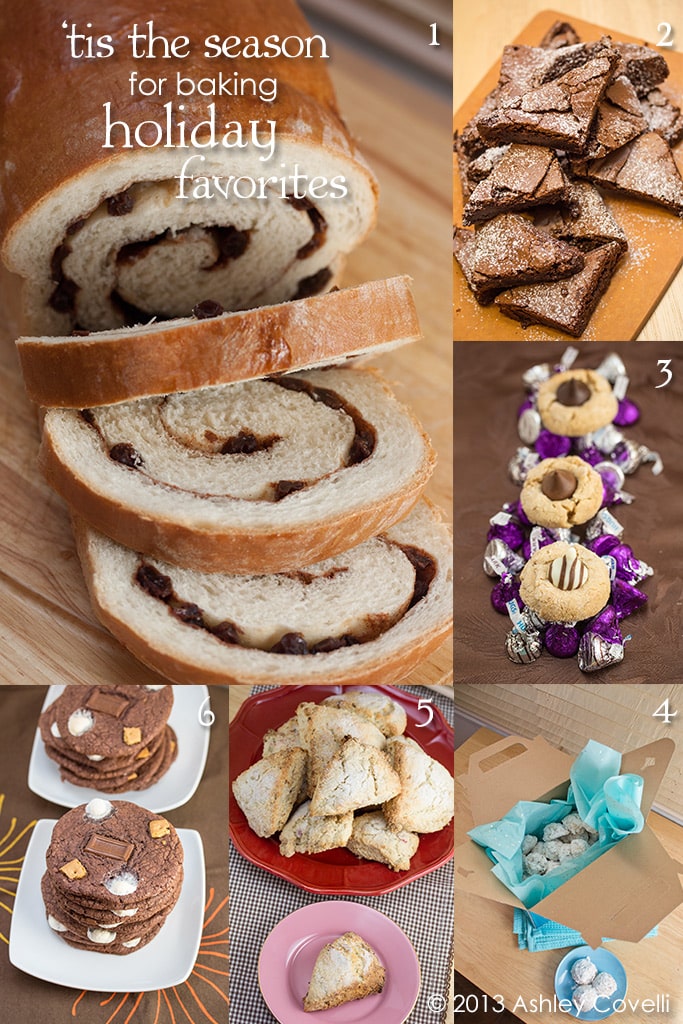 1. Cinnamon Raisin Swirl Bread
2. Starbucks Espresso Brownies
4. Pecan Butter Balls (Mexican Wedding Cookies)
6. Chocolate Cake S'mores Cookies
Happy baking!