This post may contain affiliate links, which won't change your price but will share some commission.
A brushing of melted butter makes these beautifully fluffy dinner rolls a welcome addition to any meal!
Few things smell better than freshly baked bread. It can seem like an intimidating task, but it doesn't have to be! These rolls are super simple and majorly impressive.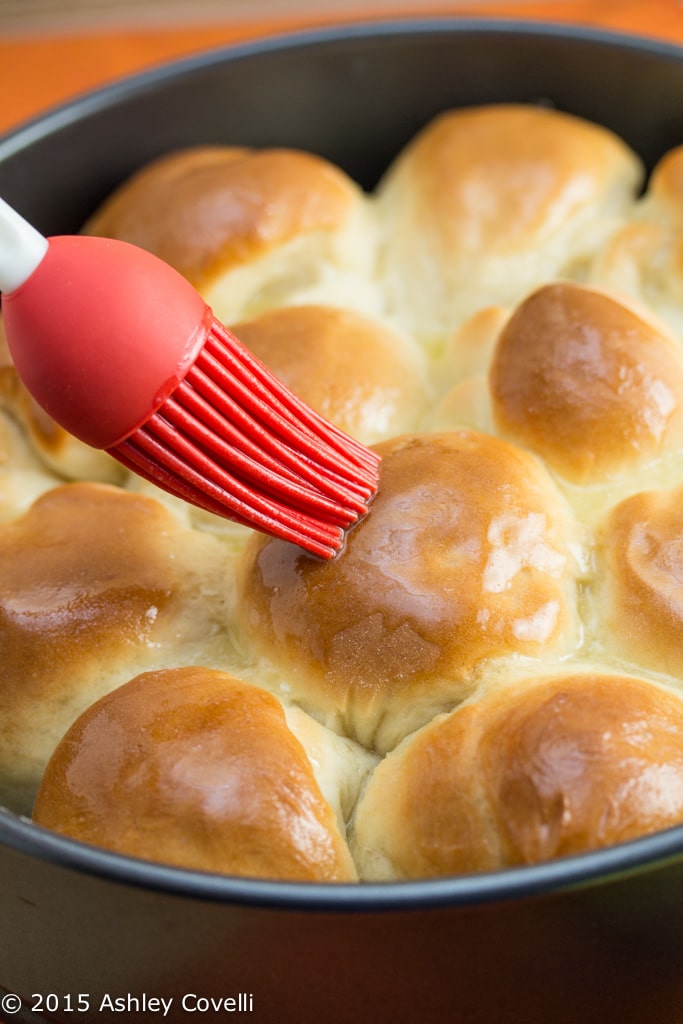 Once the dough comes together, it only needs to rest for 10 minutes before you form it into the 12 rolls. You pop those right into your baking pan (I used a springform so they'd be easy to remove) and let them rise for another 30 minutes.
Then they head into the oven for 20 minutes and you can sit back and enjoy the wonderful aroma of baking bread.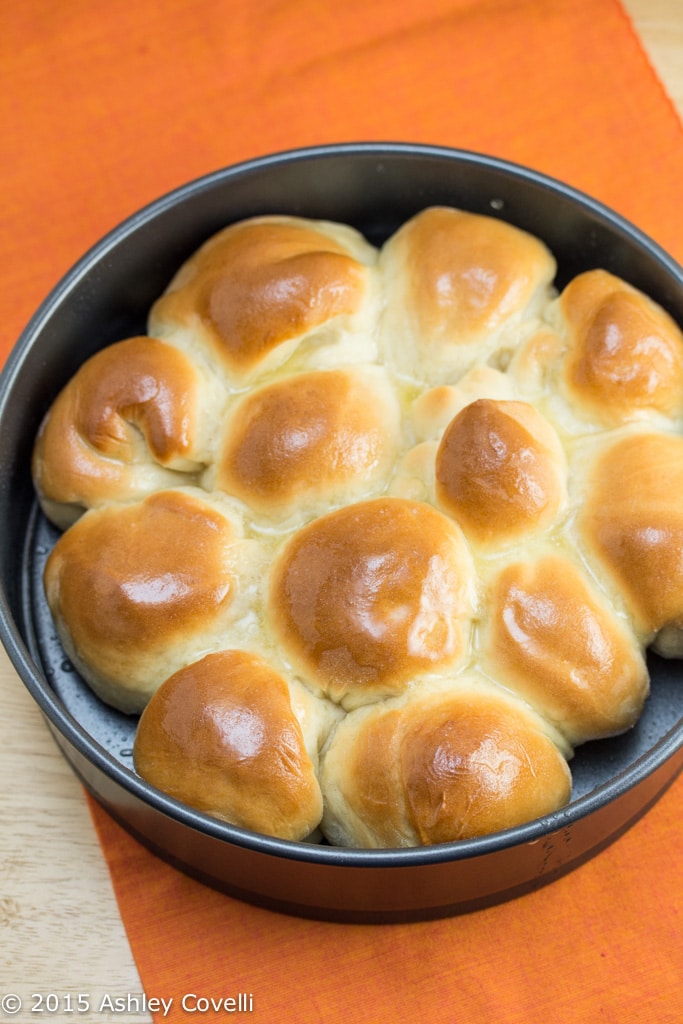 I made these for Thanksgiving dinner and they were a big hit with my family. My in-laws were so impressed that I brought them, along with Dressy Deviled Eggs, Bourbon-Orange Cranberry Sauce, Best Ever Green Bean Casserole and 2 different desserts.
The rolls were an easy addition!
If you check out the recipe notes over at Saving Room for Dessert, she mentions that she had luck freezing the rolls before baking, and gives instructions from how to bake them if you use that method. Definitely something I'm going to try out!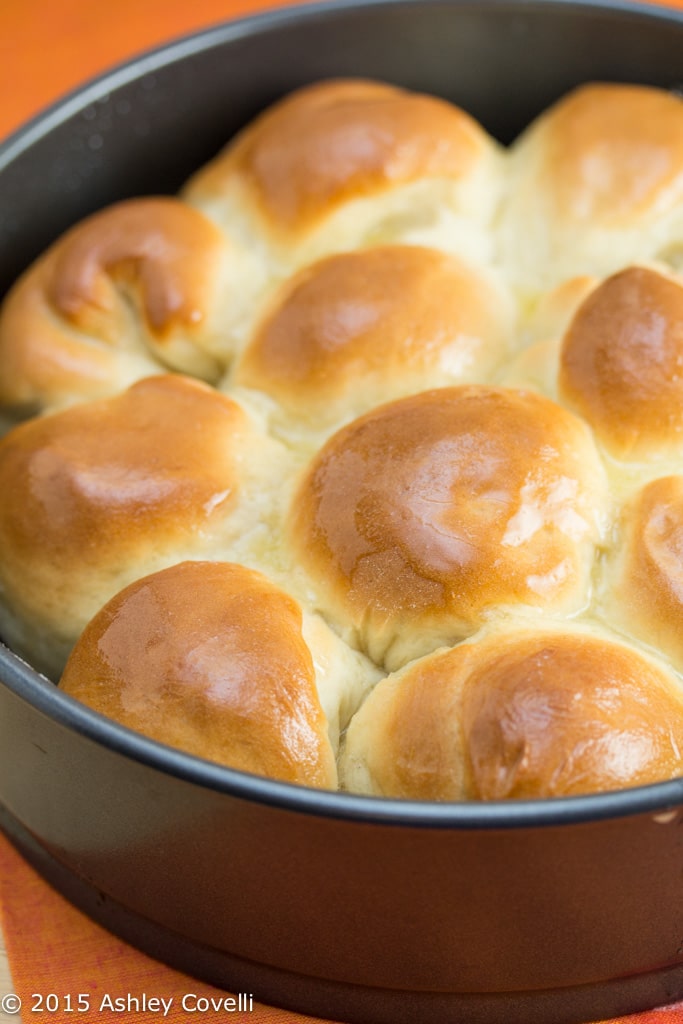 2½ cups unbleached all-purpose flour, divided
2 tablespoons granulated sugar
½ teaspoon salt
1 package Active Dry Yeast (1/4 ounce)
½ cup whole milk
¼ cup water
2 tablespoons unsalted butter
See Saving Room for Dessert for the full recipe.