This post may contain affiliate links, which won't change your price but will share some commission.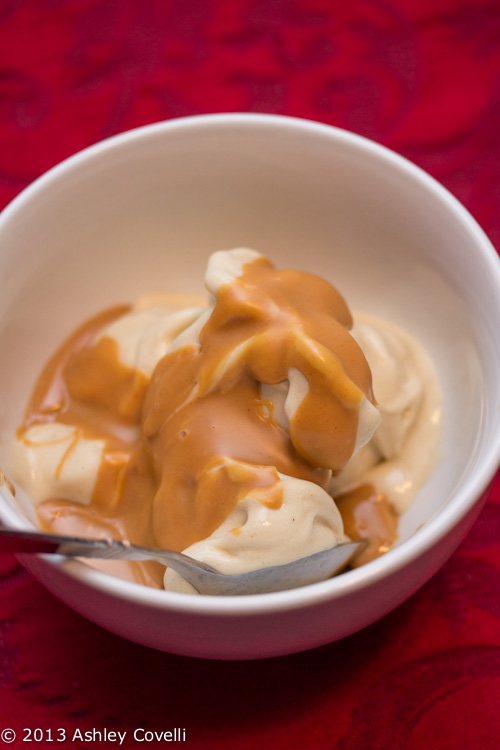 After a long day, we put our son to bed for the night and decided to veg out and watch some TV. In between shows, Dino got up and I heard the sounds of something we haven't had in a long time - that magical one ingredient banana "ice cream" being whipped up in the blender. We keep a bag of peeled bananas, cut into chunks, in our freezer at all times. I may or may not have labeled said bag "crack".
Whenever we want a guilt-free frozen treat, we just pop a few chunks into the blender and in the blink of an eye - we have some fabulous ice cream without any added junk. This time around, Dino put some peanut butter with a little peanut oil in a bowl and heated it up in the microwave to drizzle on top of the "ice cream". Wow. It's great because it stays all nice and soft even though it's on top of something ice cold. This was awesome! Next time I may even crush some peanuts to throw on top, too.