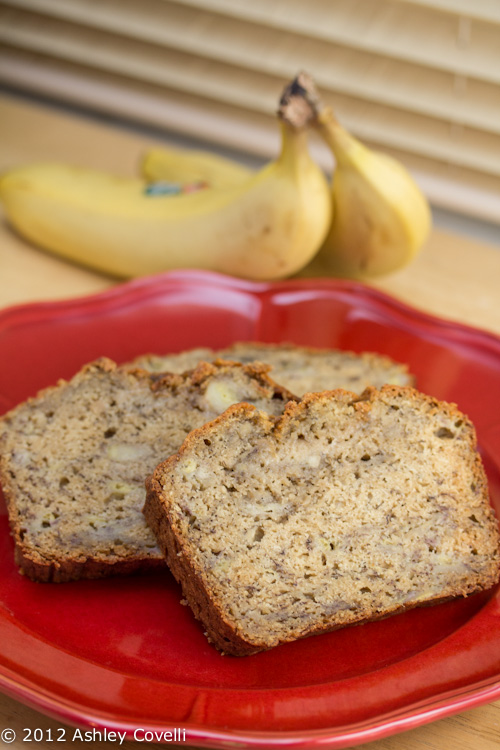 This post may contain affiliate links, which won't change your price but will share some commission.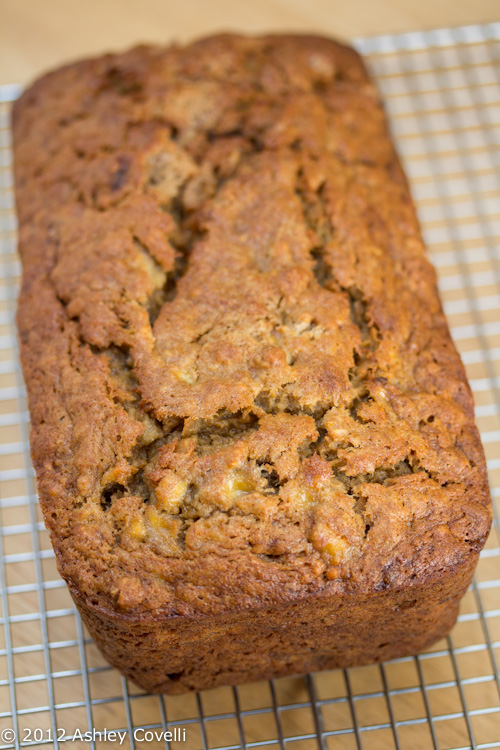 I had a few overripe bananas that I wanted to bake with, but I needed more. Luckily, one of my neighbors came to the rescue. I ended up using 5 bananas to get the 2 1/3 cups, and I'm glad I didn't skimp! In fact, as I'm writing this post, I checked my old posts and realized that I made this once before, but I didn't have enough bananas at home to make it properly. This bread is really tasty. Using the right amount of bananas bumped it up an entire star for us. It's not the best banana bread I've made, but it's up there. It packs a lot of banana flavor, and doesn't have a lot of ingredients to fuss around with. This is definitely a good way to use up a bunch of bananas if they're on their way out.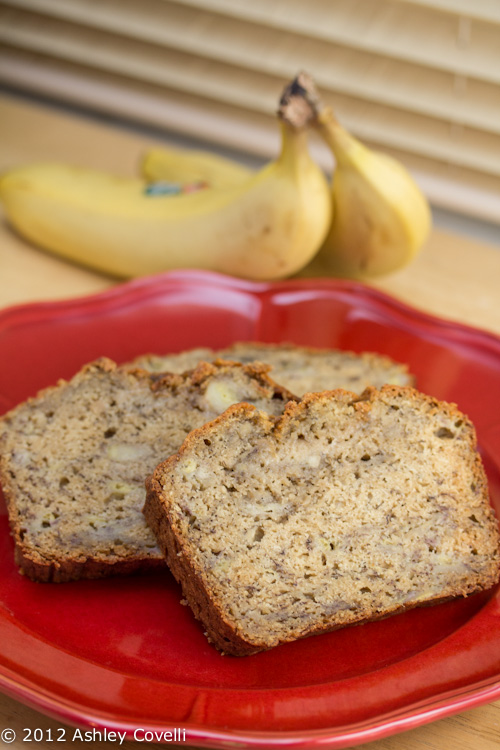 Banana Banana Bread
Allrecipes – Shelley Albeluhn
"Why compromise the banana flavor? This banana bread is moist and delicious with loads of banana flavor! Friends and family love my recipe and say it's by far the best! It's wonderful toasted!! Enjoy!"
Original Recipe Yield 1 – 9×5 inch loaf
2 cups all-purpose flour
1 teaspoon baking soda
1/4 teaspoon salt
1/2 cup butter
3/4 cup brown sugar
2 eggs, beaten
2 1/3 cups mashed overripe bananas
Preheat oven to 350 degrees F (175 degrees C). Lightly grease a 9×5 inch loaf pan.
In a large bowl, combine flour, baking soda and salt. In a separate bowl, cream together butter and brown sugar. Stir in eggs and mashed bananas until well blended. Stir banana mixture into flour mixture; stir just to moisten. Pour batter into prepared loaf pan.
Bake in preheated oven for 60 to 65 minutes, until a toothpick inserted into center of the loaf comes out clean. Let bread cool in pan for 10 minutes, then turn out onto a wire rack.
Nutritional Information
Amount Per Serving Calories: 229 | Total Fat: 8.8g | Cholesterol: 56mg
Big Flavors Rating: 4 Stars