This post may contain affiliate links, which won't change your price but will share some commission.
The weather has been perfect for grilling lately. I've been trying to prep ingredients before my husband gets home from work so that he can just fire up the grill and get dinner cooked and on the table without a lot of effort.
It's a nice way to share the cooking responsibilities some days 🙂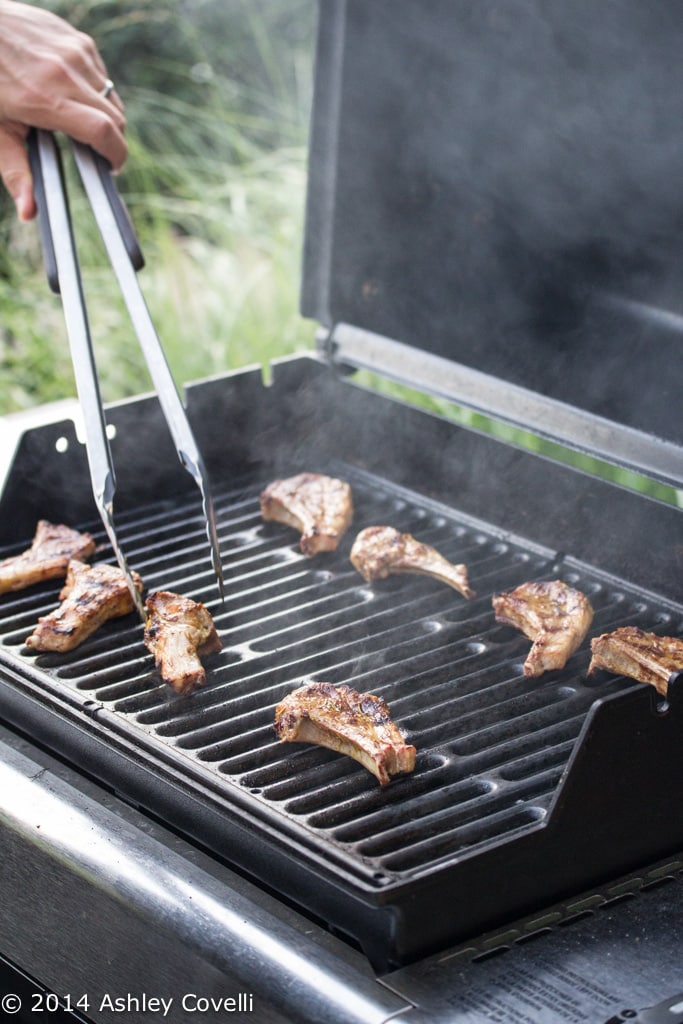 I picked up a rib rack of lamb from my local Farmers Market, sliced it into chops (which was a lot trickier than I thought it would be!), seasoned both sides of the meat generously with some Special Lamb Tajine spice from Spices and Tease, and a bit of kosher salt and freshly cracked black pepper.
Dino grilled them until they were beautifully seared and medium rare. He put a mint leaf from our garden on each chop, which went beautifully with the flavor of the lamb and spice blend.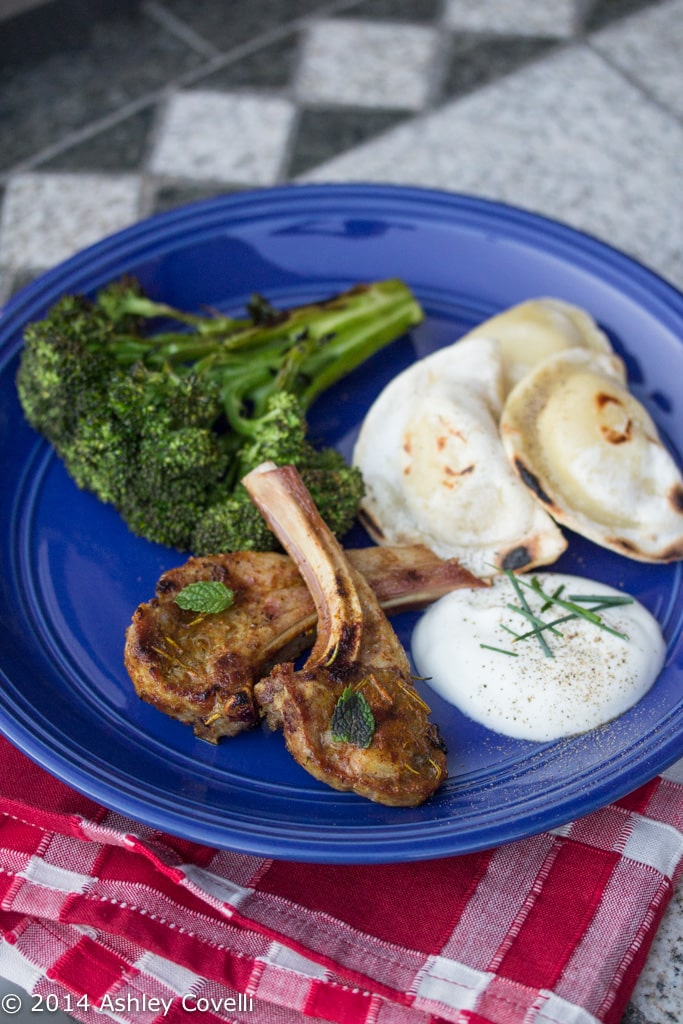 We served the lamb with some broccoli that was grilled and seasoned with a little truffle salt and some frozen pierogis that he also grilled. I love sour cream with my pierogis, and that provided a nice bit of coolness to the plate.
This was a fantastic meal - one I'd love to enjoy again really soon!