This post may contain affiliate links, which won't change your price but will share some commission.
Two types of dark chocolate make these cookies deliciously rich and chewy.
Looking for a decadent, chocolatey way to satisfy your sweet tooth? Look no further than these double chocolate cookies with a spicy kick!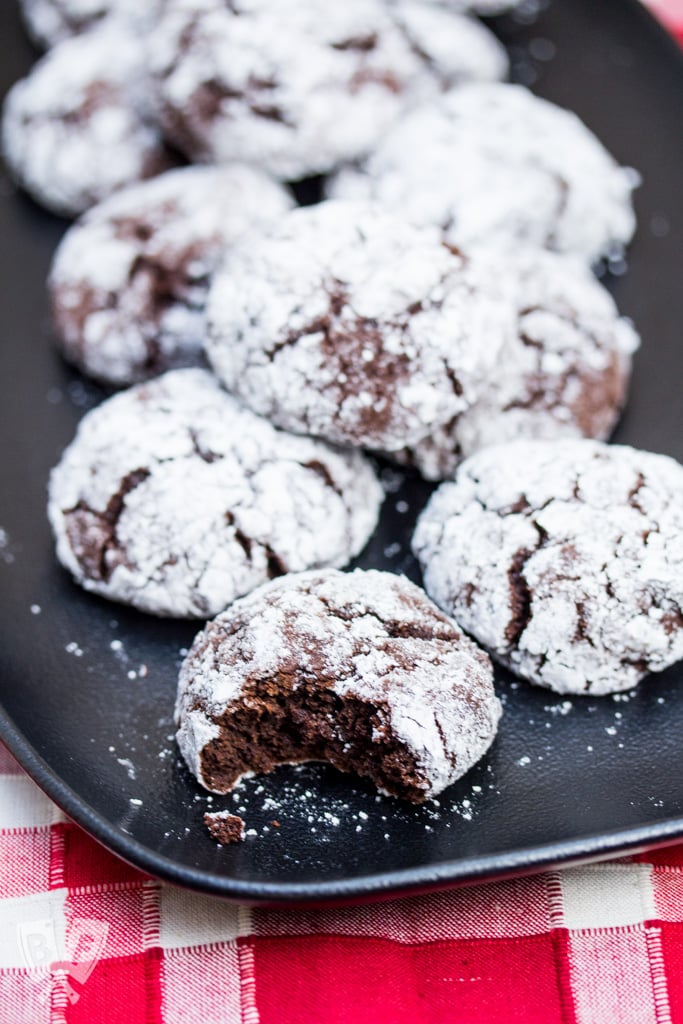 When I saw this cookie recipe over on Heather's blog, Well Floured, I just knew I needed to make them for my Supper Club's annual cookie swap. And boy, was I glad I did!
I used some high-quality chocolate for these, and it really paid off. I loved the depth of flavor that they had, and the little bit of spice from the cayenne was just fantastic.
This was a fun recipe to make with the whole family. We ended up using a #30 scoop to portion out the cookies, and baked them on Silpat-lined baking sheets. I needed to add a bit of baking time to get them just right at that size - it took 16 minutes in my oven.
The results were wonderful! They were rich and chewy - almost brownie-like. They were easy to make, and were a hit with everyone who tried 'em!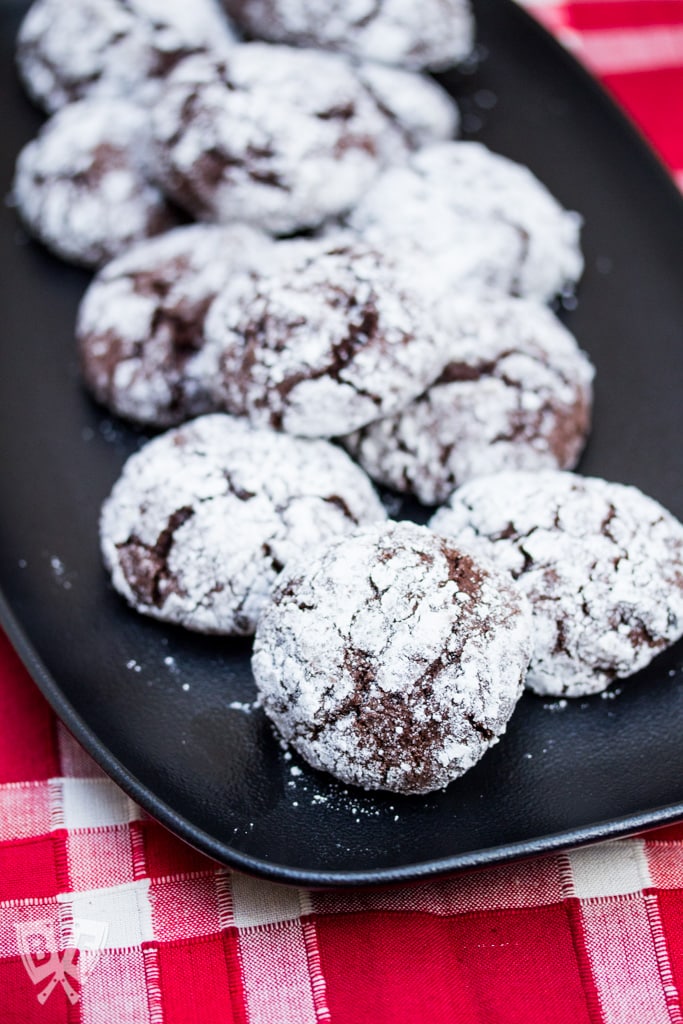 Do you have a favorite chocolate cookie recipe? I'd love to hear about it in the comments section below!
1 cup flour
½ cup dark dutch processed cocoa
1 teaspoon baking powder
¼ teaspoon baking soda
½ teaspoon cinnamon
½ teaspoon salt
dash of cayenne (optional)
1 ½ cup brown sugar
3 eggs
1 teaspoon vanilla
4 ounces unsweetened baking chocolate
4 tablespoon butter
½ cup sugar
1/ cup powdered sugar
preheat oven to 325 degrees
line baking sheets with parchment or silpat mats
whisk together the flour, cocoa, baking powder, baking soda, salt, cinnamon and cayenne (if using)
in another bowl whisk together the brown sugar, eggs, and vanilla
melt chocolate and butter, and whisk into the egg mixture
fold in the flour until completely incorporated
scoop dough (about 2 tablespoon size balls) and roll into balls
roll each ball in the sugar, and then the powdered sugar
place balls on prepared baking sheets, and bake 12 minutes
cool on baking sheets 5 minutes, and them move to rack to complete cooling