This post may contain affiliate links, which won't change your price but will share some commission.
When we purchased our Vitamix, my husband emailed a recipe to me and said it needed to be the first thing that we made with it. It ended up being the second, but boy, oh boy, was it good! I love in the intro that it mentions avocado with sweetened condensed milk poured into the hole where the pit was as a snack. That sounds like something I'll need to try out soon, too! There are some other variations mentioned on the original post - all things I'd love to try out sometime. This shake is rich and creamy and sweet and just oh so wonderful. It was really easy to put together, and I'll most definitely be making it again and again! Vietnamese cuisine rocks my world!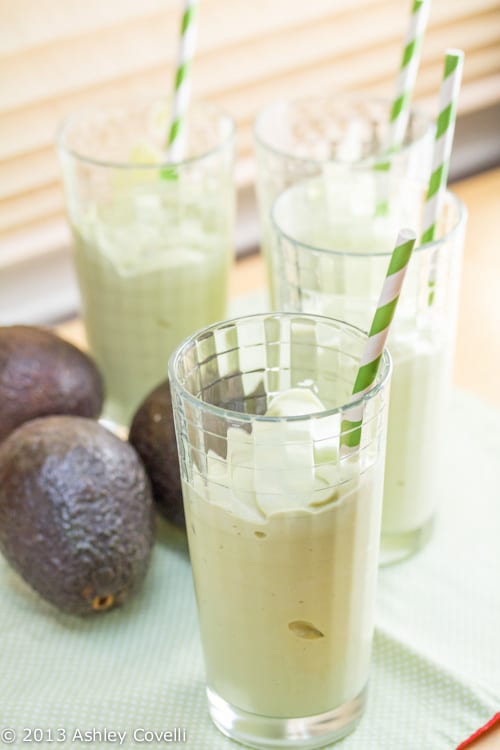 Sinh to Bo (Vietnamese Avocado Shake)
Viet World Kitchen
Makes about about 2 ¼ cups, enough to serve 2 or 3
1 ripe medium avocado (6–8 ounces)
1 cup ice (8 ice cubes)
⅓ cup sweetened condensed milk
¼ to ½ cup milk
Scoop the avocado flesh into a blender. Add the remaining ingredients, starting out with the least amount of milk and puree until completely smooth. Taste and add additional milk, depending on the avocado type and if a thinner consistency is desired.
Big Flavors Rating: 5 Stars