This post may contain affiliate links, which won't change your price but will share some commission.
Hops flowers add a floral note to the cheddar sauce that is poured over these tender burgers.
Ground short rib takes these burgers to the next level! They're juicy and delicious, and the hoppy cheddar sauce is the perfect accompaniment.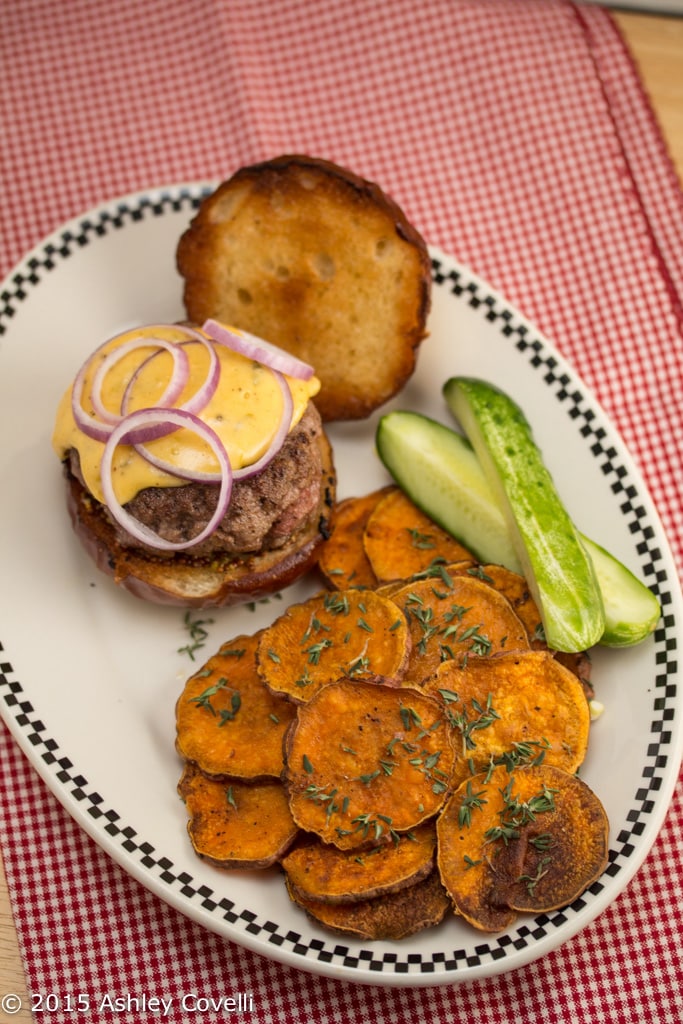 The sweet potatoes were a great side for these burgers. I used 2 sheet pans so they had plenty of room to cook without crowding the pan. I was definitely skeptical that just throwing some thyme on them at the end would be that good, but it really was tasty.
Plus, any time you have a pretzel bun that you then fry in the pan drippings... swoon.
I served these with some new pickles that I got from a vendor at my local Farmers Market, and it was the perfect accompaniment!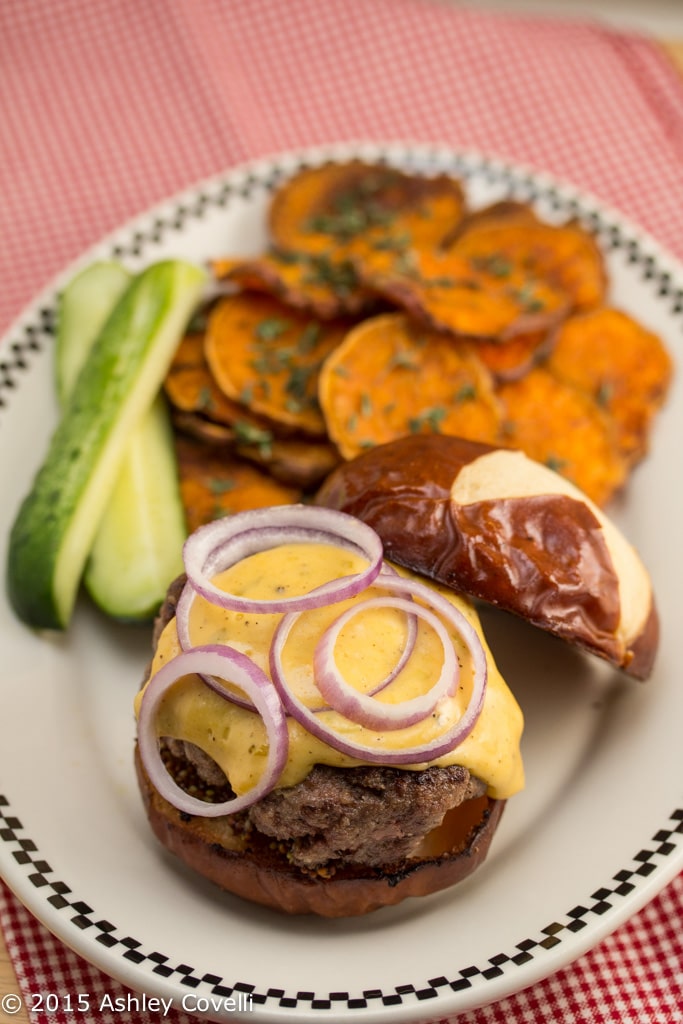 Just a note – the recipes from Blue Apron call for "1 bunch" of herbs, and that correlates to the size of the "bunch" they send if you're using their service (which I'm absolutely in love with!). I'd say their bunches are about 1-2 tablespoons.
10 Ounces Ground Short Rib
2 Pretzel Buns
1 Pound Sweet Potatoes
1 Red Onion
1 Bunch Thyme
3 Tablespoons Breadcrumbs
2 Ounces Cheddar Cheese
2 Tablespoons Heavy Cream
1 Tablespoon All-Purpose Flour
1 Tablespoon Butter
1 Tablespoon Fresh Hops Flowers
1 Tablespoon Whole Grain Dijon Mustard
Head to Blue Apron for the full recipe.