This post may contain affiliate links, which won't change your price but will share some commission.
We were up in Buffalo a few months ago, and one of the things I was told that I had to try was a Beef on Weck Sandwich. We didn't end up having time to try one there, so when I saw the recipe on an upcoming Blue Apron shipment, I knew I needed to get in on that!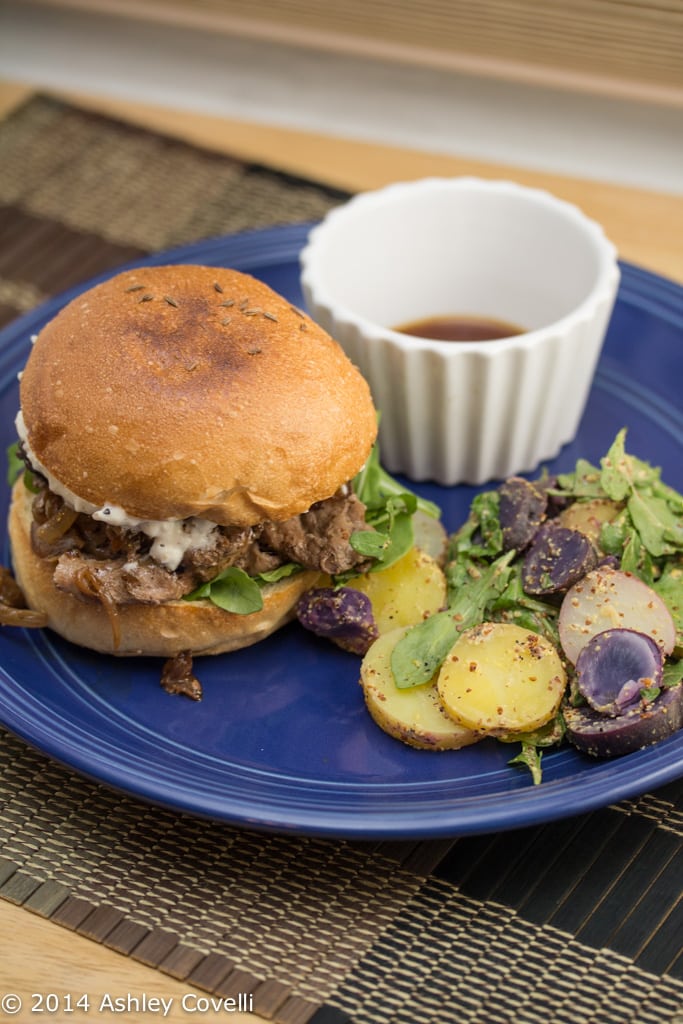 Shaved beef and onions are fried together, piled on a Kimmelweck roll and topped with arugula and a spicy horseradish mayonnaise. The meat melts in your mouth. The sweet onions are a nice counterpoint to the horseradish, and the arugula adds a bit of freshness.
Caraway seeds are one of the few foods that I don't care for, but on top of the rolls, they were mild enough that I didn't mind them.
The potato salad was a nice accompaniment to the sandwiches. The mustard was nice and spicy, too. This was a really nice meal! My only note is that I would have liked a bit more au jus, but it was still delicious!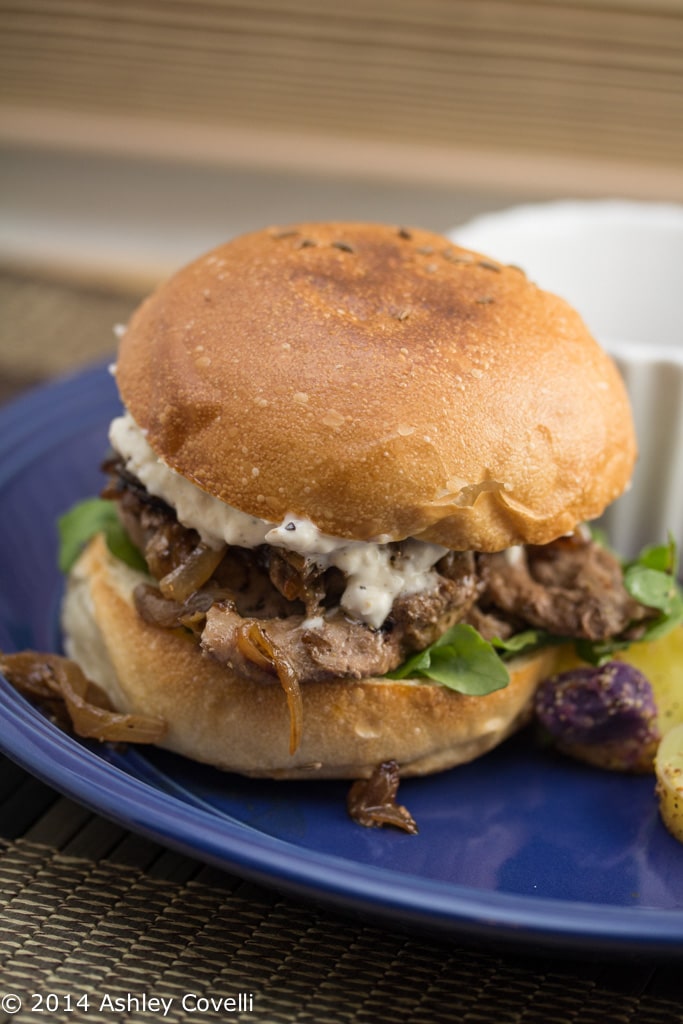 9 Ounces Shaved Beef
2 Kimmelweck Rolls
½ Pound Multicolored Heirloom Potatoes
2 Ounces Arugula
1 Yellow Onion
3 Tablespoons Beef Demi-Glace
2 Tablespoons Mayonnaise
1 Tablespoon Prepared Horseradish
1 Tablespoon Sherry Vinegar
1 Tablespoon Whole Grain Mustard
See Blue Apron for the full recipe.