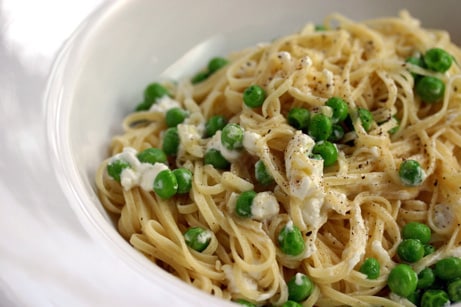 Truffle Pasta with Goat Cheese and Peas
This post may contain affiliate links. Thank you for supporting the brands that keep me creative in my tiny kitchen!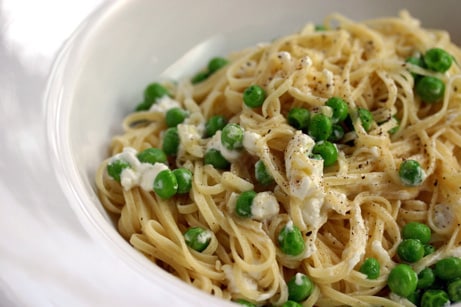 So I thought this dish would work, but it didn't. I have a bunch of truffle pasta from O & Co., so I cooked it, adding some frozen peas for the last minute or so of boiling time. I sauteéd garlic in olive oil, added the pasta, and some goat cheese crumbles. I added a little salt & pepper, a drizzle of black truffle oil, and then realized why it was a bad idea. The goat cheese melted and made it a sticky mess. Oh well, it happens sometimes!