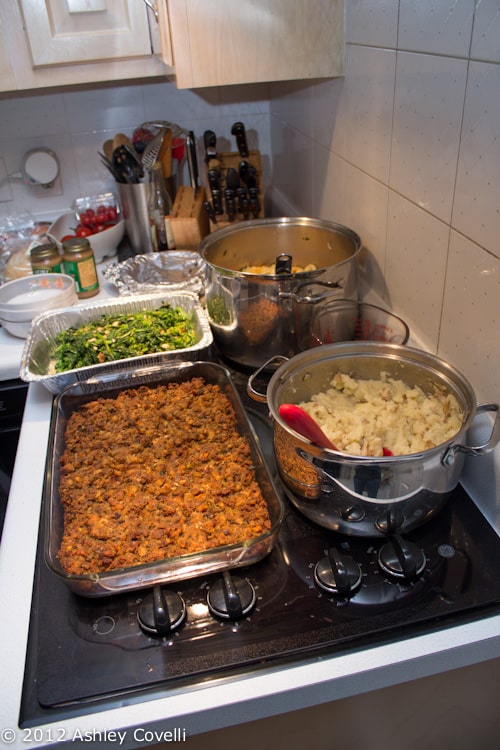 Thanksgiving: Mashed Potatoes and Gravy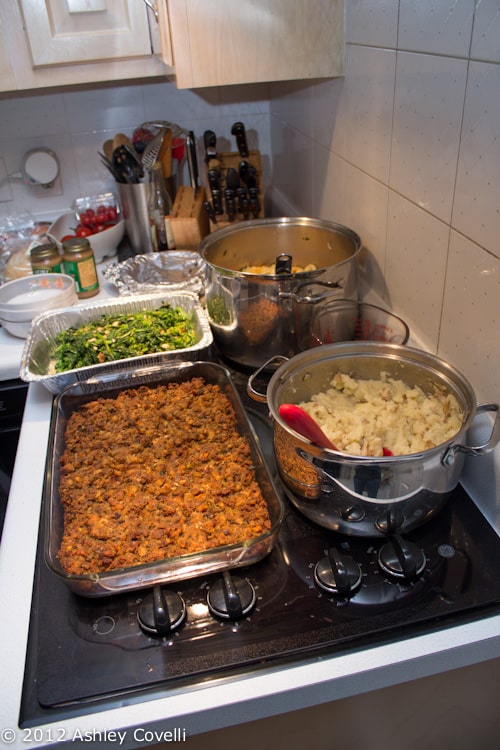 The other thing that I made for Thanksgiving was mashed potatoes and gravy. This is the only shot I got of them! I just diced an entire bag of potatoes and boiled them in the biggest pot I have. Once they were tender, I drained them, seasoned with salt and pepper, added in a big lump of butter, around 1/2 cup of sour cream, and poured in some milk to smooth it out. I mashed it all up and that was that!
For the gravy, I put some butter in a skillet and sprinkled flour onto it. I whisked it together until the butter melted and it cooked for a few minutes and got nice and light brown. Then I added in the turkey drippings and whisked it over the heat until it thickened. I seasoned it with salt and pepper and it was wonderful!