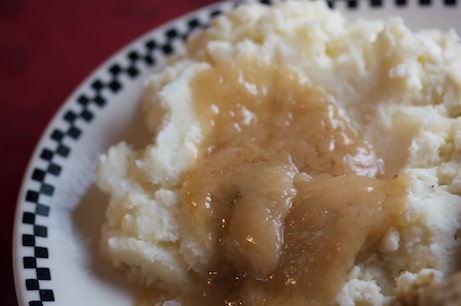 Thanksgiving: Mashed Potatoes
This post may contain affiliate links. Thank you for supporting the brands that keep me creative in my tiny kitchen!
I don't think it's really Thanksgiving without mashed potatoes, so I whipped up a huge batch of 'em. I don't really use a recipe – I just peel a bunch of russet potatoes, cut them into chunks, boil them in salted water, drain, and smash with milk, sour cream, cream cheese, butter, salt & pepper. They end up really creamy and delicious. They were perfect with the gravy that our friend's mom (and Thanksgiving host) made. Yum!