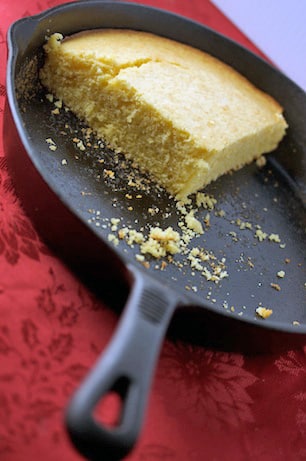 Thanksgiving: Golden Cornbread
This post may contain affiliate links. Thank you for supporting the brands that keep me creative in my tiny kitchen!
This was the first Thanksgiving that I got to spend with my dad and step-mom in 10 years, so I wanted to make sure to have some things that they would like on the table. I know he loves cornbread, so I made another batch of this awesome cornbread in my cast iron skillet. My dad ate at least 3 big wedges of it…success!