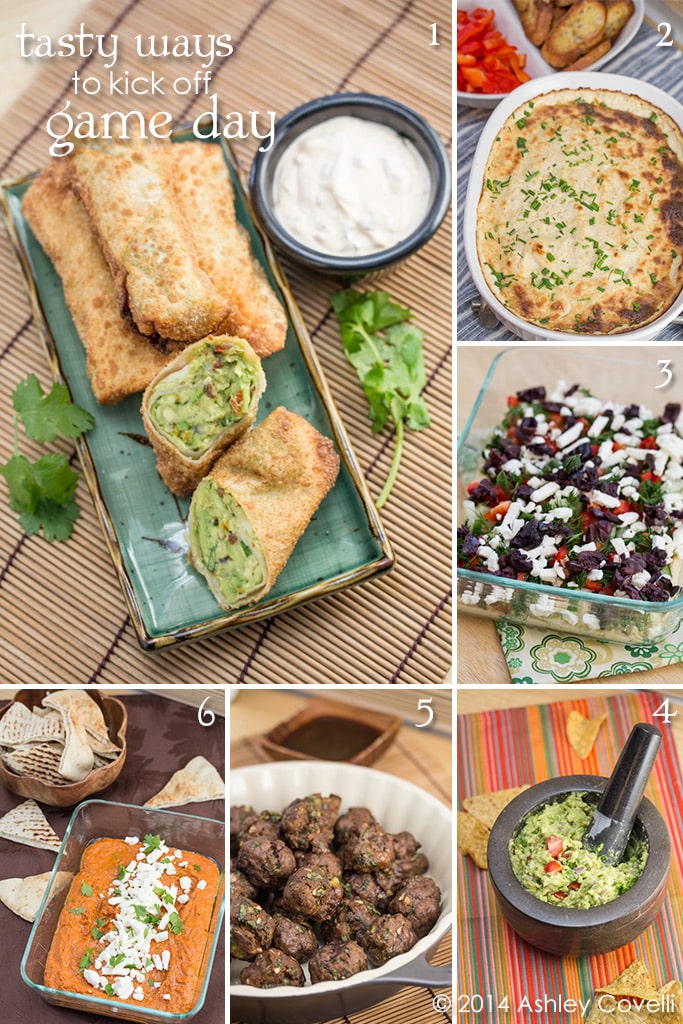 Tasty Ways to Kick Off Game Day + Stonyfield Greek Review
No sporting event is complete without lots of awesome snackage. Take it from the girl who lived in the land of hardcore Green Bay Packers fans for almost 10 years – good food makes the game much better!
But let's face it, I'm only ever there for the food anyway. So here are a few of my favorite appetizer recipes that would be perfect to kick off any game day.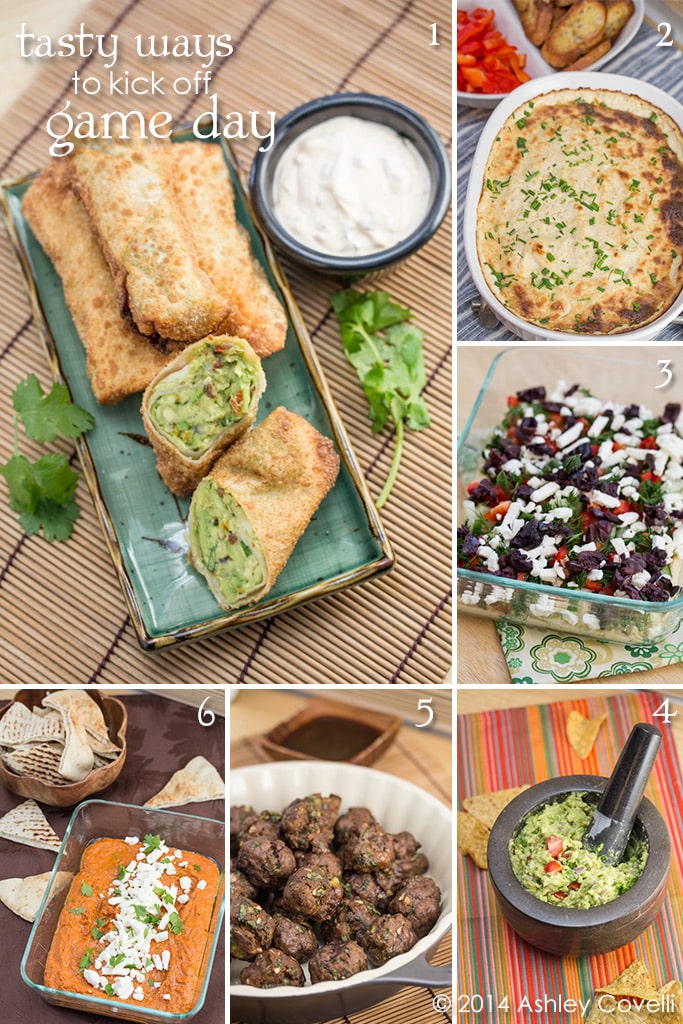 1. Avocado Egg Rolls with Chipotle Ranch Dipping Sauce – insanely addictive bites that are sure to be a hit.
2. Hot Onion and Cheese Soufflé Dip – ridiculously rich and indulgent.
3. 5 Layer Greek Dip – super quick and impressive.
4. Toasted Spice Guacamole – a fun spin on traditional guacamole.
5. Hoisin Cocktail Meatballs – dim sum meets party food.
6. Muhammara – a deliciously garlicky roasted red pepper dip.
And speaking of delicious food – you gotta try this #StonyfieldGreek! They've perfected some of their most popular flavors, and introduced 2 new ones to the lineup.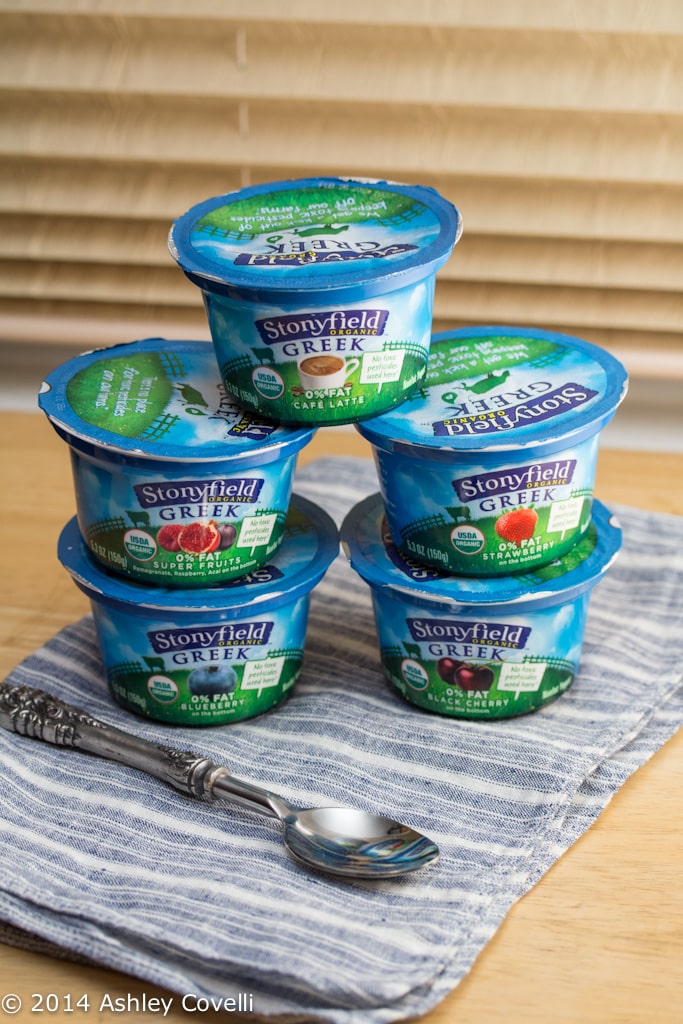 I dove into the classics first – Blueberry, Strawberry and Superfruits. They were all rich and creamy – hard to believe they're fat free! I don't think I had tried the Superfruits blend before, but I really liked the way the flavors worked together. It may just be my new favorite.
The black cherry is a great new addition to the Greek line. I had to fight my toddler for bites of it – he took down an entire cup before I finished mine and then demanded asked to eat the rest of mine. He really works the cute card!
I'll admit, I was a bit shy to try out the Café Latte flavor. I'm a big coffee fan, and I wasn't sure how well that flavor would work with the tanginess of Greek yogurt. But earlier this week, I didn't have time to make myself my morning coffee (the horror!!) before heading out, so I grabbed one of the yogurts to go. Much to my surprise, it smelled just like a delicious latte, and tasted great! My husband really enjoyed it, too.
I'm a big fan of Stonyfield – all of their products are organic, free of GMOs, artificial hormones and antibiotics, and they taste great. I'm looking forward to seeing what else they come up with in the future! I have another giveaway featuring their products in the works – details coming soon!
*Note: I received promotional items for review. As always, all opinions are 100% my own. This review makes me eligible to win a prize from Stonyfield. If you have a product that you feel would be of interest to myself and my readers, you can submit information for review via my contact page.