This month's supper club theme was pizza. Since we have a wonderful bread maker in our group and since my kitchen is still under construction, we all made our pizzas together in the early afternoon. They all turned out wonderful, and we even made 2 extra pizzas with some of the leftover ingredients from each of our 6 planned pizzas.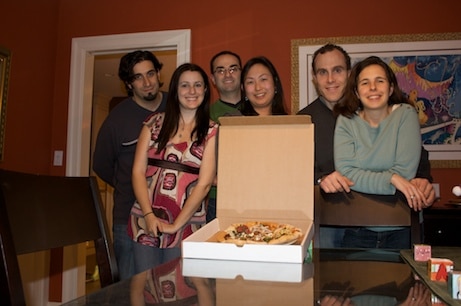 Dino, Me, Dana, Nancy, Michael, Loren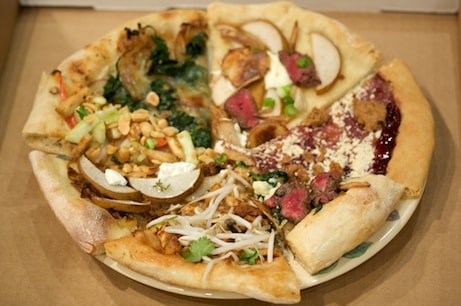 A sampling of our pizzas
This was possibly the most fun and delicious supper club event yet!