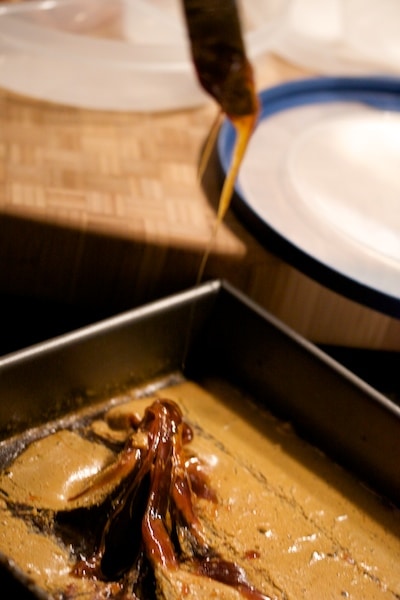 Supper Club: Molasses Fudge
Back in June, I wrote about receiving a cookbook from my aunt that was published in 1922. I finally picked out a few candy recipes to try for this month's Supper Club.
Back in December, we did our annual cookie/candy exchange, but since our kitchen was a construction zone, we weren't able to make a contribution until the February meet up.
Dino and I haven't made candy before, but I figured it was worth a shot! Unfortunately, this recipe didn't solidify for us.
We don't have a candy thermometer, so it's probably likely that we didn't hit the right temperature. It ended up being more like a molasses caramel.
So it was a flop, but the other recipe we tried out was great!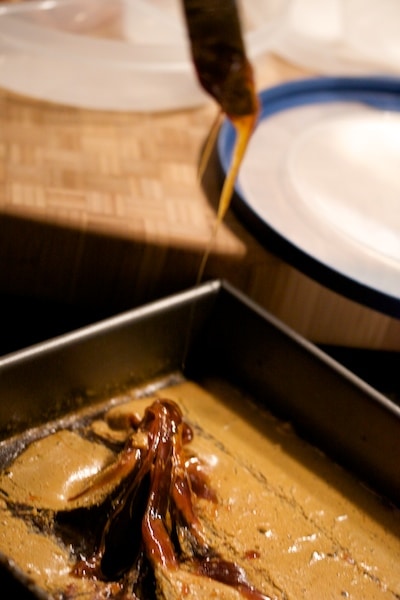 Molasses Fudge
The Star Cook Book
Althea Lohman
3 cups sugar, 1 cup milk, 2 tablespoons butter, 2 tablespoons molasses, 1 teaspoonful soda. Use large pan. Boil 8 minutes to form a soft ball. Beat, and pour into tins to cool.