This post may contain affiliate links, which won't change your price but will share some commission.
We wanted to have a cocktail to go with our Supper Club dinner. I've never made a Mai Tai before, and thought this recipe looked like it would be a hit. It's very fruity (read: you forget that you're basically drinking a glass of rum) and tropical. This was a nice addition to our meal.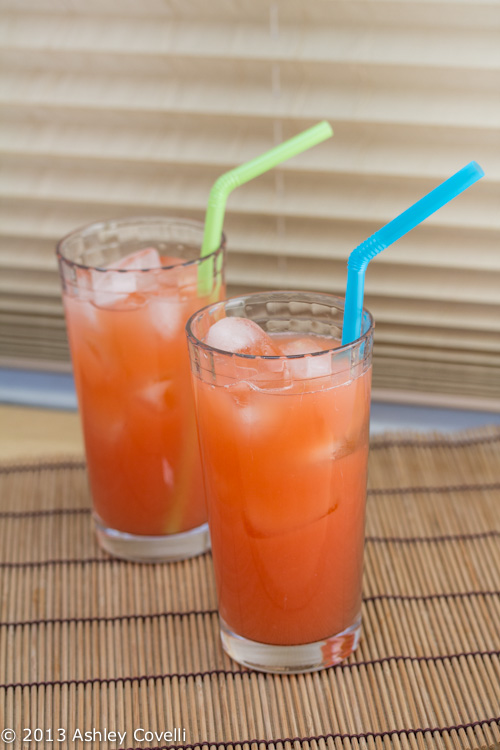 Mai Tai
Allrecipes - Andrea
"Two flavors of rum combine with pineapple juice and orange juice to make a yummy, fruity drink."
Makes 1 serving
1 (1.5 fluid ounce) jigger spiced rum
½ (1.5 fluid ounce) jigger coconut-flavored rum
1 teaspoon grenadine syrup
3 fluid ounces pineapple juice
2 fluid ounces orange juice
1 cup ice cubes
In a cocktail mixer full of ice, combine the spiced rum, coconut rum, grenadine, pineapple juice and orange juice. Shake vigorously and strain into glass full of ice.
Big Flavors Rating: 4 Stars