This post may contain affiliate links, which won't change your price but will share some commission.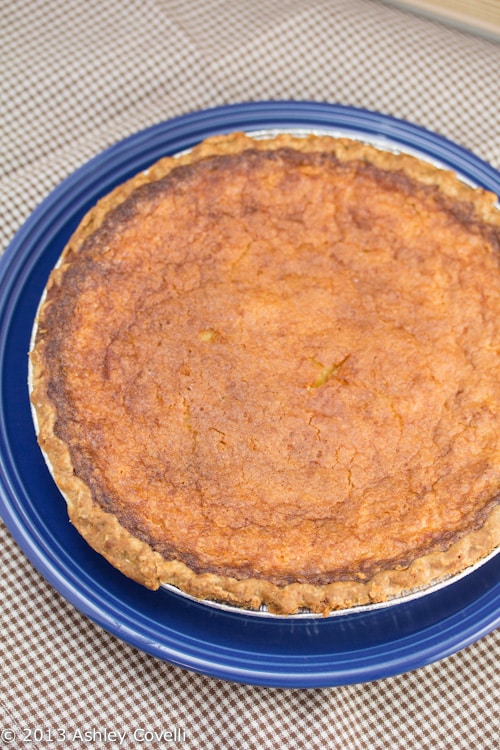 Our other contribution to this month's Supper Club dinner was dessert. I had suggested making a Mississippi mud pie, but Dino wanted to find something that we had never had before. He tracked down this recipe and made the entire thing by himself this morning. It turned out to be a really superb pie! It was kind of like a lemon chess pie - nice and rich and custard-y. It was a big hit!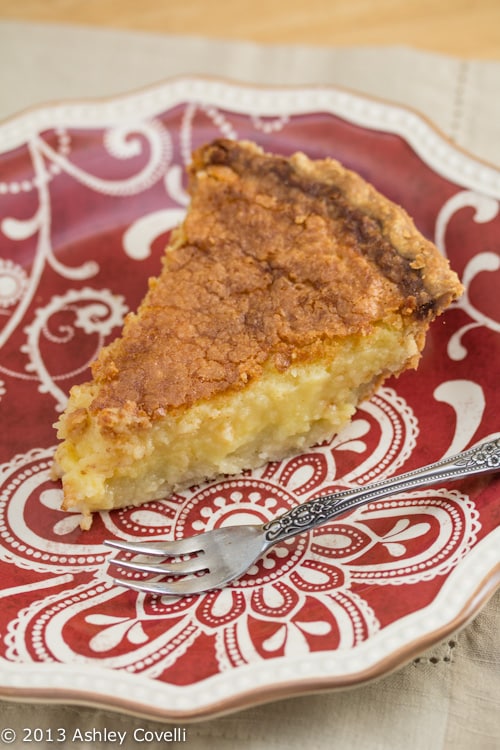 Buttermilk Pie
Food.com - ratherbeswimmin'
Total Time: 1 hrs 20 mins
Prep Time: 30 mins
Cook Time: 50 mins
This is an old southern favorite. From Miss Daisy's Tea Room, Nashville, TN
⅓ cup butter (no substitutes)
1 cup sugar
3 egg yolks, beaten
3 tablespoons flour
¼ teaspoon salt
1 teaspoon lemon juice
½ teaspoon grated fresh lemon rind
1 ½ cups buttermilk
3 egg whites, stiffly beaten
1 9" unbaked pie shell
1. Cream butter and sugar together.
2. Add egg yolks and beat well.
3. Add flour, salt, lemon juice and rind; mix thoroughly.
4. Add buttermilk and mix well.
5. Fold in beaten egg whites.
6. Pour filling into crust and bake for 10 minutes at 450 degrees.
7. Lower heat to 350 degrees and continue baking 40 minutes.
8. May need to cover crust edges with foil it starts to get too brown.
Big Flavors Rating: 5 Stars