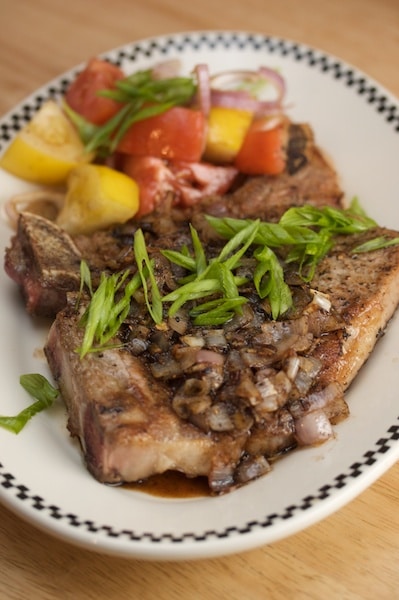 Steak in Balsamic Vinegar with Red and Yellow Heirloom Tomato Salad
This post may contain affiliate links, which won't change your price but will share some commission.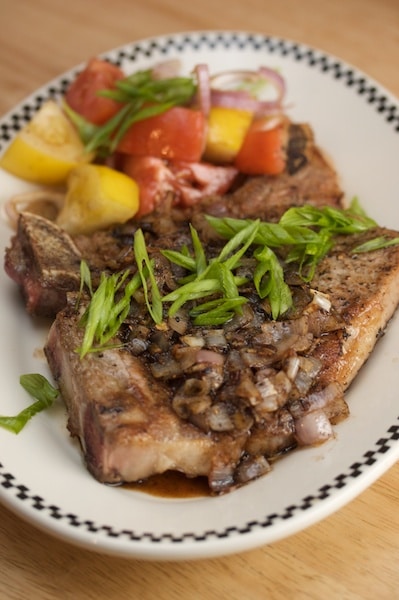 I had a long day at work. Dino wasn't going to be home for dinner, so instead of having leftovers, I decided to buy myself a steak and make one of my favorite, quick recipes. I've made this a few times, and it's always a winner. I've used different types of steak, and they've all been great! This time, the store didn't have any parsley, so I used some chopped green onions instead. I served it alongside a fresh salad of yellow and red heirloom tomatoes and shallots, tossed in some balsamic and a glug of good olive oil and seasoned with salt and pepper. It was a great meal…for one!