This post may contain affiliate links, which won't change your price but will share some commission.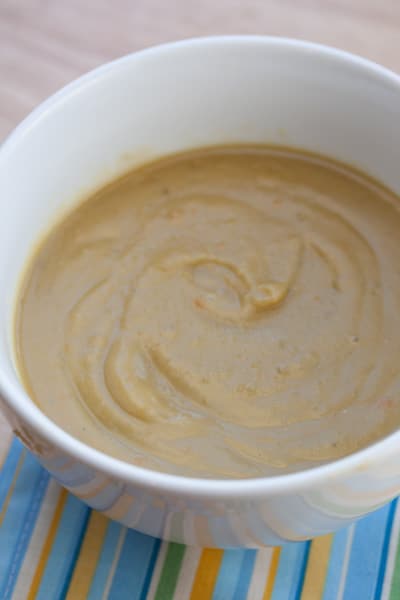 My husband had surgery on his jaw which included a bone graft, so he's going to be eating soft foods for a while. I wanted to give him some options, so he wouldn't be eating the same soup over and over. This is the first soup that I made, and it turned out really well! I used an immersion blender to make it smooth, and he really enjoyed it.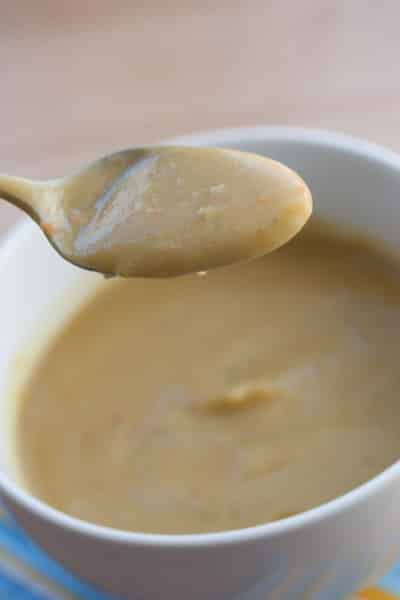 Split Pea Soup
Allrecipes - bluebayou
"This is a wonderful, hearty split pea soup. Great for a fall or blustery winter day."
Prep Time: 15 Min
Cook Time: 2 Hrs
Ready In: 10 Hrs 30 Min
Yield 6 to 8 servings
2 ¼ cups dried split peas
2 quarts cold water
1 ½ pounds ham bone
2 onions, thinly sliced
½ teaspoon salt
¼ teaspoon ground black pepper
1 pinch dried marjoram
3 stalks celery, chopped
3 carrots, chopped
1 potato, diced
In a large stock pot, cover peas with 2 quarts cold water and soak overnight. If you need a faster method, simmer the peas gently for 2 minutes, and then soak for l hour.
Once peas are soaked, add ham bone, onion, salt, pepper and marjoram. Cover, bring to boil and then simmer for 1 ½ hours, stirring occasionally.
Remove bone; cut off meat, dice and return meat to soup. Add celery, carrots and potatoes. Cook slowly, uncovered for 30 to 40 minutes, or until vegetables are tender.
Nutritional Information:
Amount Per Serving Calories: 310 | Total Fat: 1g | Cholesterol: 0mg
Big Flavors Rating: 4 Stars