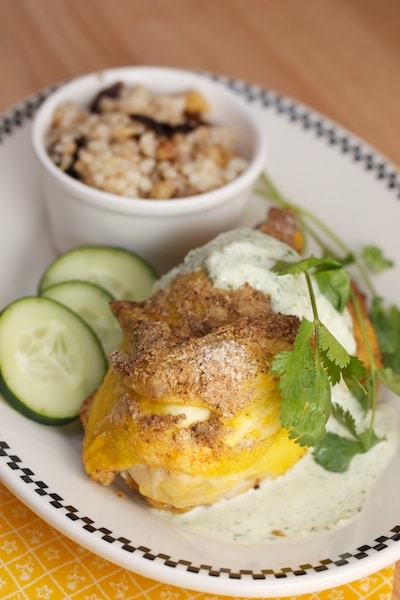 Spice-Roasted Cornish Hens with Cucumber-Yogurt Sauce
This post may contain affiliate links. Thank you for supporting the brands that keep me creative in my tiny kitchen!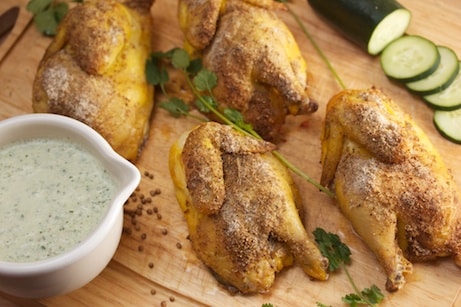 I wanted to make something with Cornish hens again, and I came across this recipe. It got great reviews online, so I decided to try it out. This is a really easy recipe to put together, and you end up with a very flavorful meal. The only thing I changed was to check on the meat after 30 minutes, because a lot of reviewers thought the meat got a bit overcooked. It was just right at 30 minutes. I'm not sure why you need to cut the hens in half (or in my case, ask Dino to cut them for me). Maybe it would have to cook for longer if they were left whole. I'm not sure. Anyway, the spice rub has a ton of flavor, and the sauce is cool, refreshing and garlicky.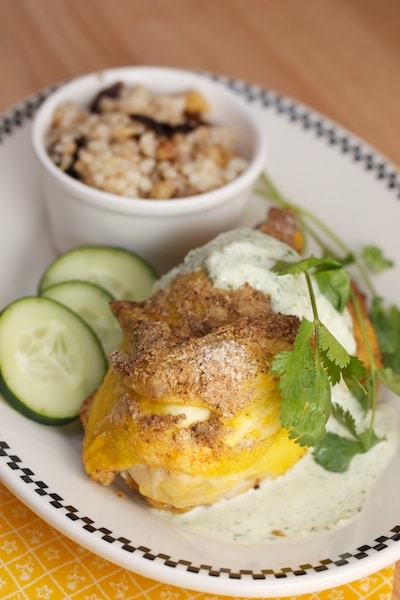 Spice-Roasted Cornish Hens with Cucumber-Yogurt Sauce
Bon Appétit June 2009
3 1 1/4 to 1 1/2-pound Cornish game hens, split lengthwise
1 tablespoon cumin seeds
1 tablespoon coriander seeds
1 3/4 teaspoons coarse kosher salt
1 teaspoon freshly ground black pepper
Olive oil
1/2 10-ounce cucumber, peeled, cubed
1/2 cup plain whole-milk yogurt
12 fresh cilantro sprigs
4 garlic cloves, peeled
2 tablespoons sour cream
Position rack in top third of oven; preheat to 450°F. Arrange hens, skin side up, on large rimmed baking sheet. Finely grind cumin and next 3 ingredients in spice mill.
Brush hens with oil. Sprinkle on both sides with spice mixture. Roast hens until cooked through, about 35 minutes.
Meanwhile, combine all remaining ingredients in processor. Blend until almost smooth. Season sauce with salt and pepper.
Place hens on plates. Serve with sauce.
Big Flavors Rating: 4 Stars