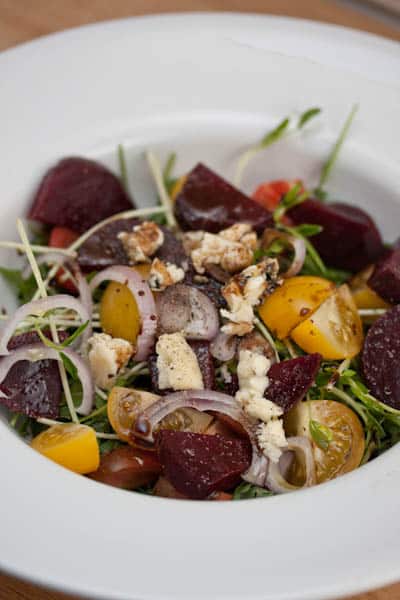 Salad with Smokey Blue Cheese
This post may contain affiliate links, which won't change your price but will share some commission.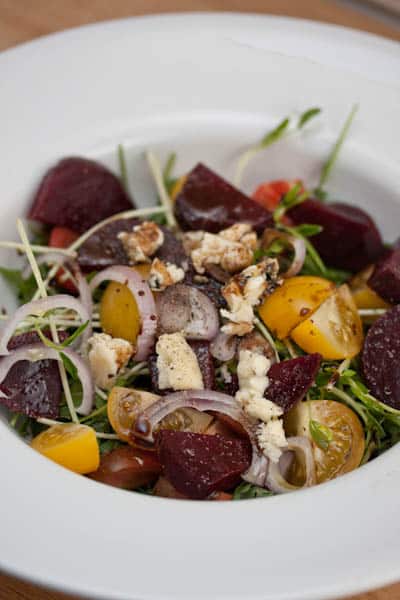 I picked up this awesome Roque Creamery Smokey Blue cheese, and wanted to add it to a salad. The description of the cheese had us drooling: Rogue Creamery's "Oregon Blue" is the first blue cheese made on the West Coast, so we thought it only fitting that it be the first blue ever smoked. We cold smoke it for 16 hours over hazelnut shells from the Pacific Northwest. The result is a balance of sweet caramel and hazelnut flavors that magically contrast the sharpness of our blue cheese. This stuff tastes almost bacon-y, and it was perfect on my salad. I made a bed of baby arugula and topped it with some multi-colored tomatoes, roasted beets, pea shoots and sliced shallots. I added some fleur de sal, freshly grated black pepper, and dressed it with a nice olive oil and aged balsamic vinegar. It was fantastic!