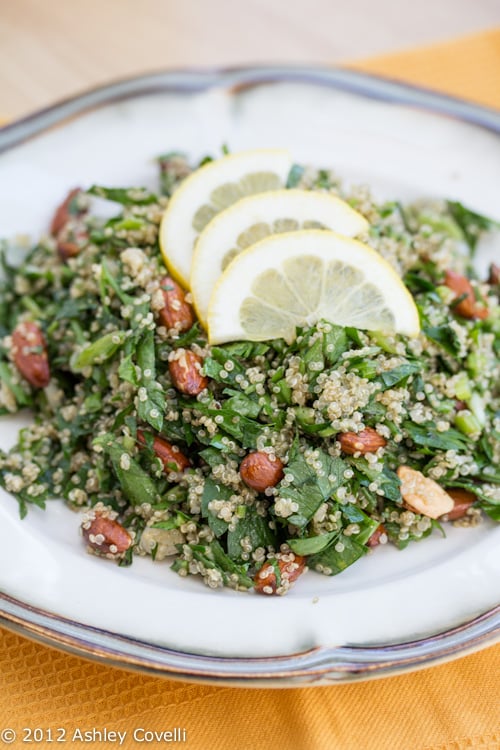 This post may contain affiliate links. Thank you for supporting the brands that keep me creative in my tiny kitchen!
I wanted a quick and healthy lunch, and this recipe fit the bill. It was good, but I felt like it needed something else to really work for us. I do love her site, and the simple, delicious recipes that she posts. This probably won't be a repeat for us, though.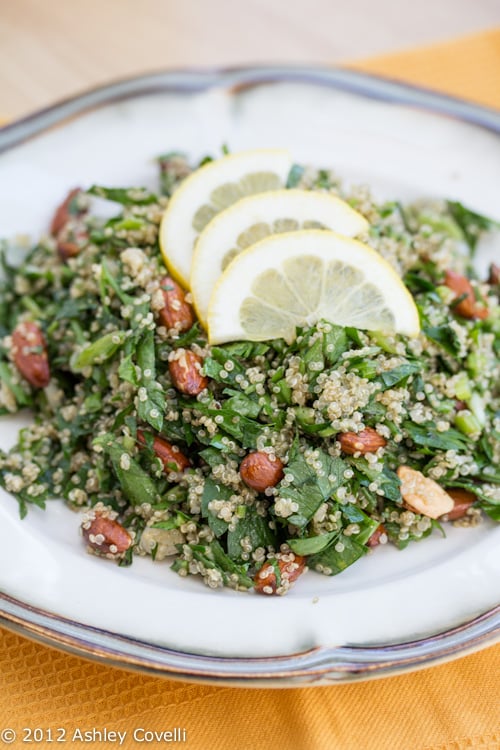 Quinoa Tabbouleh
stonesoup
serves 2-3
1/2 cup quinoa
2 tablespoons lemon juice
1 bunch flat leaf parsley
3 green onions (scallions), finely sliced
1/2 cup almonds
Bring a medium saucepan of salted water to the boil. Cook quinoa for 9 minutes or until cooked to your liking. Drain.
Meanwhile for the dressing, combine lemon juice with 2 tablespoons extra virgin olive oil. Season.
Finely chop the parsley stalks and coarsley chop the leaves.
Toss together the cooked quinoa, dressing, parsley, green onions and almonds. Season with a little extra pepper.
Big Flavors Rating: 3 Stars