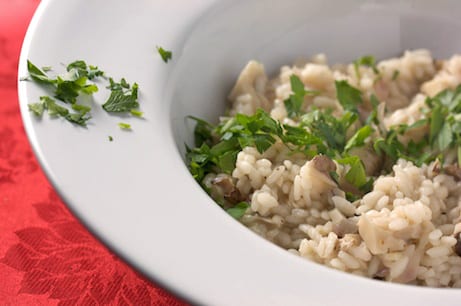 Pressure Cooker Maitake Mushroom Risotto
This post may contain affiliate links. Thank you for supporting the brands that keep me creative in my tiny kitchen!
I can't say enough kind words about a certain mushroom-loving coworker of mine. He has not only opened my eyes to the wonderful world of mycology and mushroom hunting, but he has also brought in some of his edible findings for me to cook with. Most recently, he brought in some wild maitake mushrooms for me. I was really excited to cook with them, but when I went to get them our of the office refrigerator, I found that a mushroom bandit had snagged them first. So it was a big surprise when a few days later, he told me that he and his wife had found some more that they'd be willing to share with me. He mentioned that his wife made risotto with theirs, so I figured it would be the perfect time to adapt a pressure cooker risotto to include these beauties. The best part is that you can get delicious risotto without slaving over the stove top stirring for 45 minutes. After you sauté the veggies, the stirring is done. The end result was a tasty and filling meal that was bursting with wild mushroom flavor. Yum!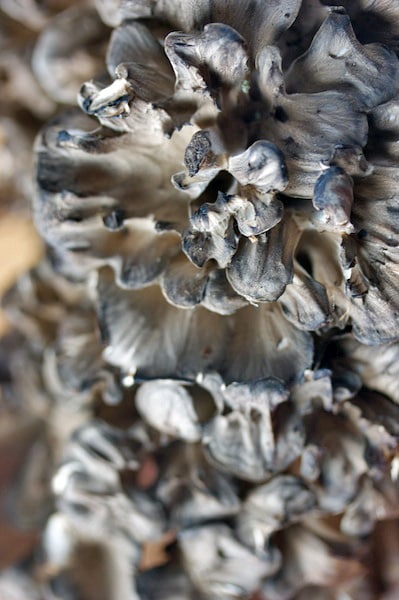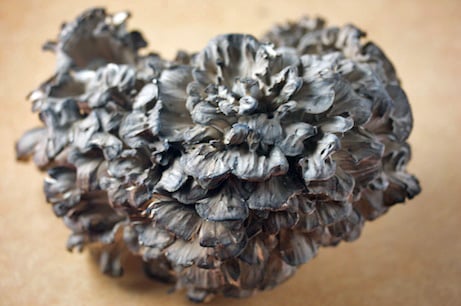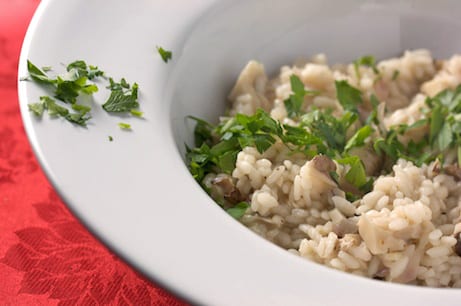 Pressure Cooker Maitake Mushroom Risotto
Adapted from CLBB Jewel
2 TBS butter
1 TBS olive oil
½ cup minced onion
1 cup chopped maitake mushrooms
3 cloves minced garlic
1-½ cups Arborio Rice
3 cups chicken or veggie broth
½ cup dry white wine
½ cup grated Parmesan
salt & pepper to taste
In pressure cooker over low heat melt butter and olive oil. Saute onion, mushrooms and garlic for 4-5 minutes. Stir in rice and coat completely with butter/oil, and cook for one minute. Gradually stir in broth and wine. Place lid on pressure cooker and lock tight. Over high heat bring to high pressure. Once high pressure is reached lower heat to medium-low and start timer for 7 minutes. After 7 minutes remove from heat, do quick release on cooker, and open lid away from you to release steam. Risotto will be soupy but will thicken. Stir in cheese and serve immediately.
MacGourmet Rating: 4 Stars