Remember the beautiful Cranberry Orange Trifle with Candied Walnuts that I made for our Supper Club? I had some buttermilk pound cake and orange mascarpone cream leftover, so I decided that a "new" dessert was in order.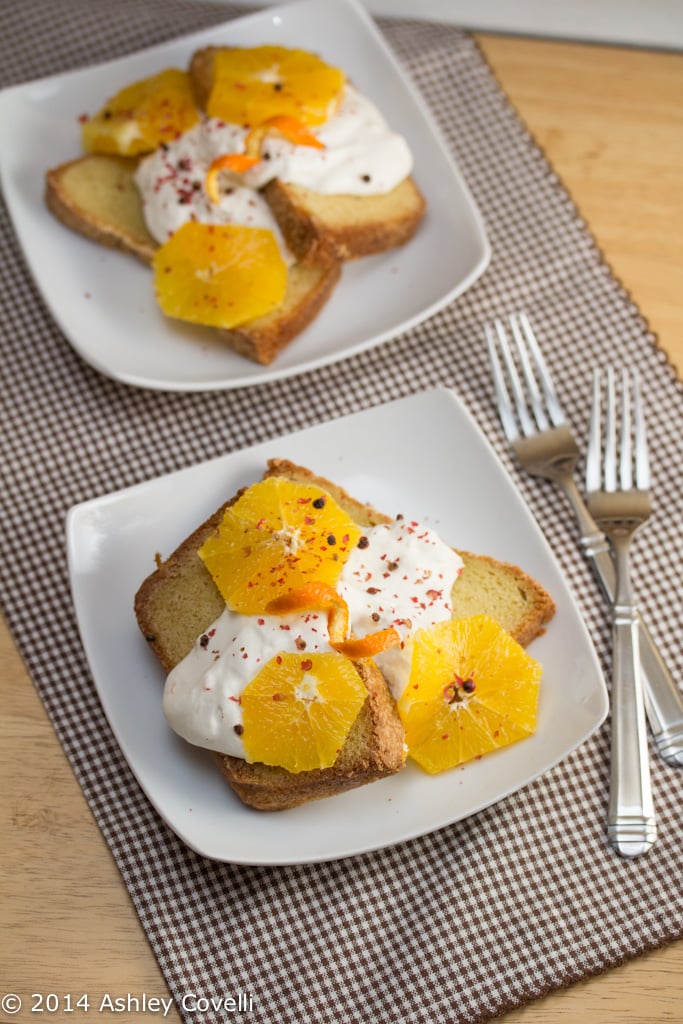 I took 2 thin slices of the pound cake and topped them with a healthy dose of the cream. I added some orange slices and rubbed some pink peppercorns between my fingers and let them sprinkle down over the top. It was a really nice, refreshing dessert.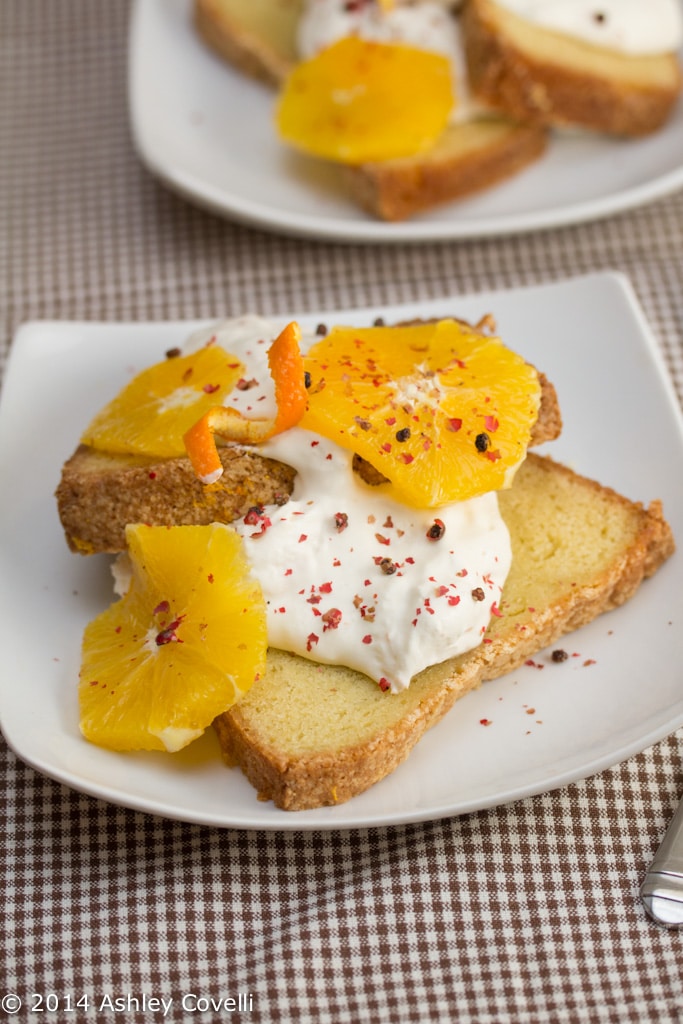 You could most definitely do this with store-bought pound cake. It would be great with a little freshly squeezed orange juice or a little orange liqueur brushed over the cake, too.
Big Flavors Rating: 4 Stars