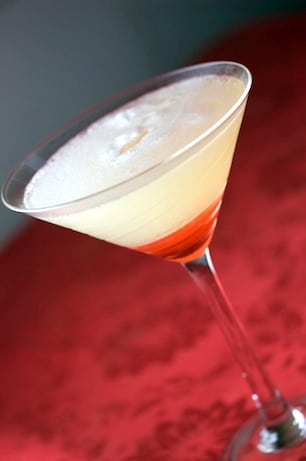 Pineapple Upside Down Martini
This post may contain affiliate links. Thank you for supporting the brands that keep me creative in my tiny kitchen!
I decided to try to make a martini version of a shot that a bartender made for me a few nights ago. It turned out pretty close! It's not quite there yet, but I'll just have to keep trying them out until I perfect it. Darn!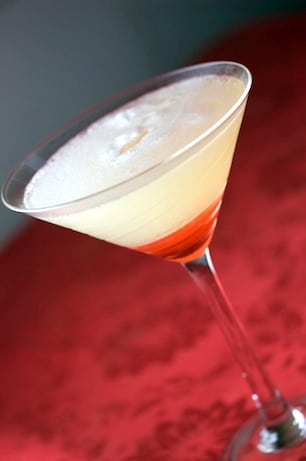 Pineapple Upside Down Martini
Inspired by Korova Milk Bar – White Plains, NY
3 ounces Stoli Vanilla
1 ounce Malibu
1 ounce pineapple juice
grenadine
Mix first 3 ingredients in a cocktail shaker. Pour into chilled martini glass and drizzle a little bit of grenadine right down the center. Enjoy!