This post may contain affiliate links, which won't change your price but will share some commission.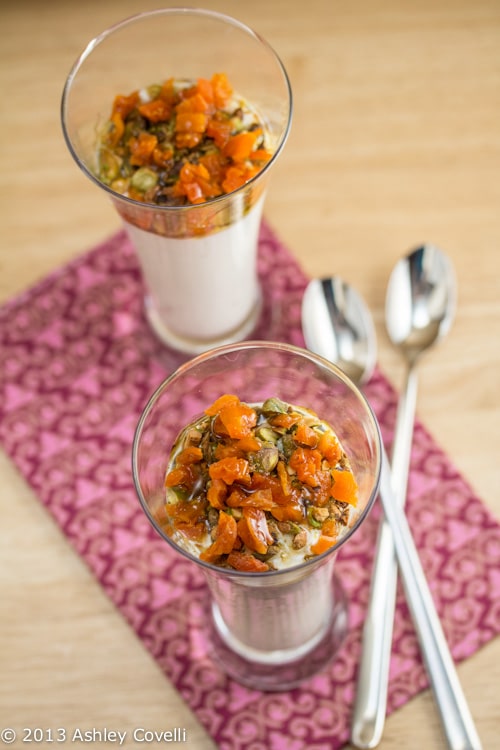 I think I may have a new favorite dessert/breakfast/snack... this fantastic (and pretty healthy!) Persian Pudding from Alejandro Ramos over at Always Order Dessert. Wow. Just wow. This was super simple to put together, and it hits all the best sweet, salty, crunchy, creamy notes. I need to pick up a new bottle of rose water (mine was a bit expired since I don't use it often). The post that this recipe came from has a bunch of other ideas for yogurt cup toppings - check it out! I'm looking forward to trying out more of them. Yum!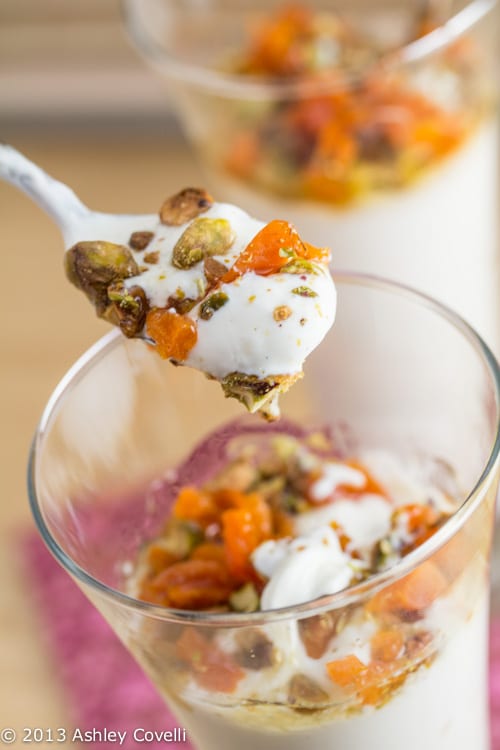 Persian Pudding
Always Order Dessert
I absolutely LOVE Persian desserts, and they were the inspiration for this fragrant yogurt cup. Flavored with rosewater, cardamom, and honey. This one is equally lovely for breakfast or as a light dessert after a Middle Eastern meal.
To make: Stir ½ teaspoon of rosewater and a sprinkle of ground cardamom into ¾ cup of whole Greek yogurt. Top with a generous drizzle of honey, chopped dried apricots, and roasted salted pistachios.
Big Flavors Rating: 5 Stars