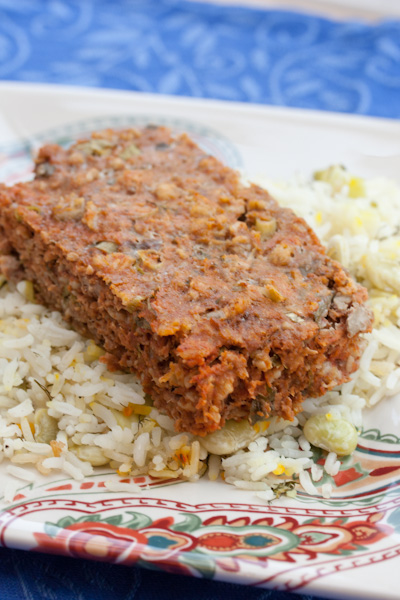 This post may contain affiliate links. Thank you for supporting the brands that keep me creative in my tiny kitchen!
I haven't made this dish in a while – and it's one of our absolute favorites. This time around, I realized that I needed to make one more addition to the recipe – line the baking sheet with foil. Trust me, this will save a ton of time for cleanup (sorry, Dino!). This was awesome as always – super moist and delicious. I served it with Mast O Khiar, and some Baghali Polo. Yum!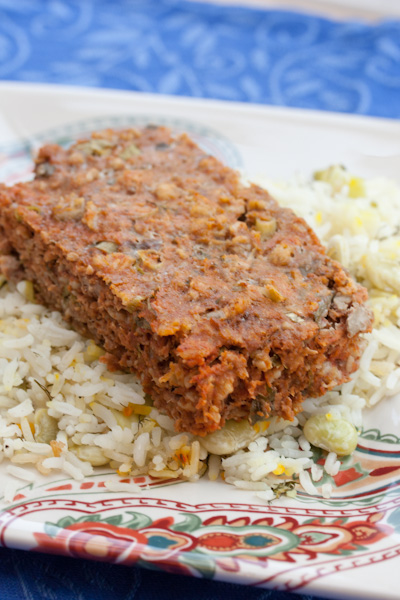 Persian Meatloaf
Adapted from In a Persian Kitchen: Favorite Recipes from the Near East
Serves 4
1 1/2 pound ground lamb or beef
1 large onion, grated
1/4 cup green onion, finely chopped
1/4 cup parsley, chopped
1/4 cup celery leaves, finely chopped
1 teaspoon salt
1/4 teaspoon cinnamon
1/2 teaspoon black pepper
2 eggs
1/4 cup tomato paste
1 tablespoon lemon juice
1/2 cup oatmeal
Put ingredients into a large bowl. Mix well until thoroughly mixed. Form into a rectangular loaf, around 1 1/2 – 2 inches high, in the center of a foil-lined baking sheet. Bake at 350°F for 45 minutes to an hour.
Big Flavors Rating: 5 Stars