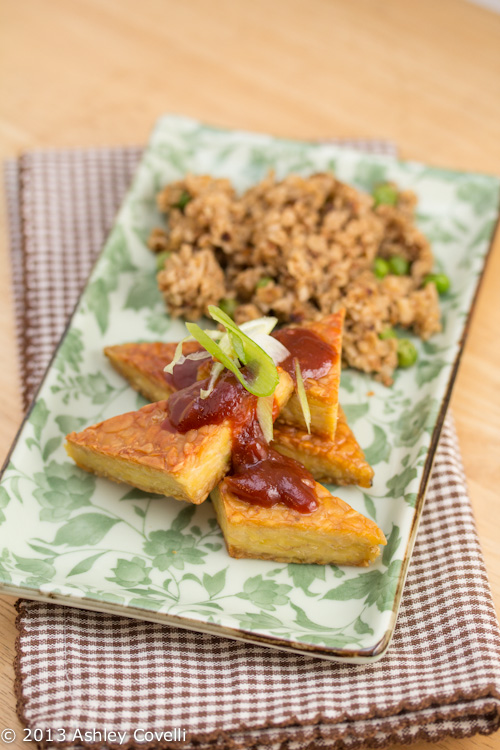 Pan-Fried Tempeh with Bourbon Whiskey BBQ Sauce
This post may contain affiliate links, which won't change your price but will share some commission.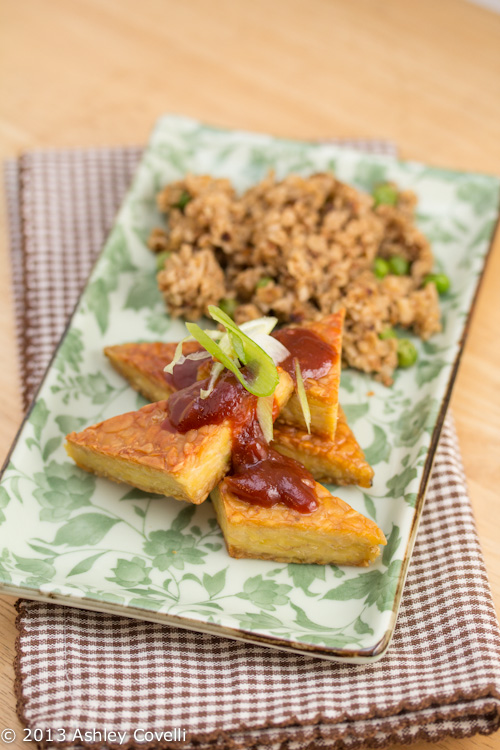 This was my frist time cooking with tempeh, and it was great! I've only eaten it a few times before, and my favorite preparation was one covered in BBQ sauce. So I found a recipe for Bourbon Whiskey BBQ Sauce and then had to figure out what method to use to cook the tempeh. I decided to slice it into triangles and pan-fry it in a large, non-stick skillet with a little vegetable oil. I let both sides of the tempeh get nice and caramelized, which added a nice crunch to the dish. The warm BBQ sauce on top was fantastic. I served this with Smoked Paprika Oats with Peas and it made for a nice, filling meal.
Big Flavors Rating: 4 Stars