This post may contain affiliate links, which won't change your price but will share some commission.
Some days, you just need something quick and simple for dinner. I made this tofu dish from Rachael Ray on one of those days.
It was good - quick and filling, but nothing too special. I think it was partly because I used whole grain spaghetti, and the sauce didn't quite make it... saucy enough. It also needed a bit of heat, so I ended up adding chili garlic sauce to it.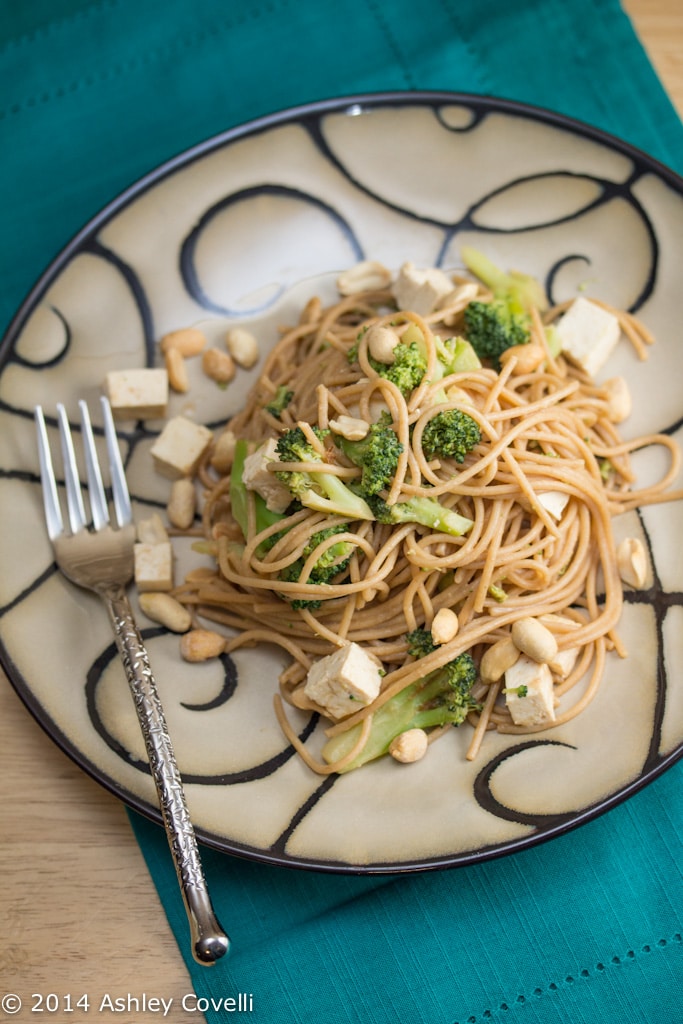 When I had it leftover for lunch, I added a bit of peanut oil, some low sodium soy sauce and Sriracha, and it was better than it was on day 1. Just something to note. It's definitely a quick and easy, satisfying meal. Just don't expect to be blown away.
Nutty Tofu Noodles
Rachael Ray
16 ounces firm tofu, cubed
¼ cup peanut butter
¼ cup soy sauce*
2 tablespoons rice vinegar
½ pound linguine*
1 head broccoli, chopped
Peanuts
Bake tofu at 425 degrees on parchment-lined baking sheet for 10 minutes. Mix next 3 ingredients. Cook noodles according to instructions on box, adding broccoli 5 minutes before noodles are done. Drain; mix with sauce and tofu. Sprinkle with peanuts.
*Optional: use Gluten Free
Big Flavors Rating: 3 Stars