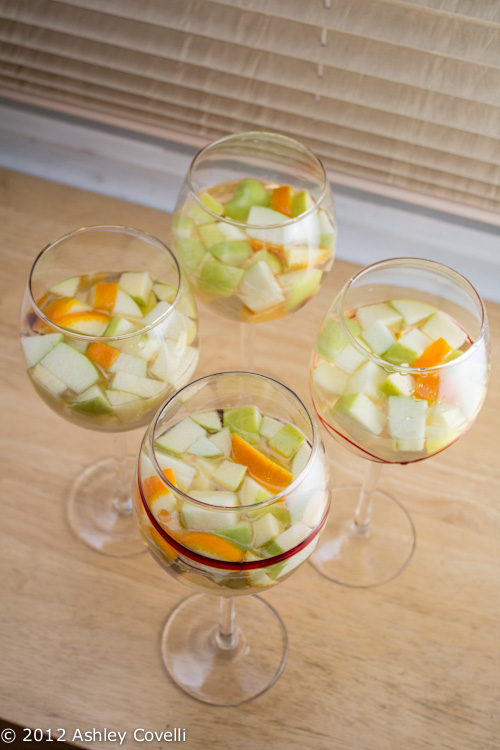 New Year's Eve Tapas Party: White Sangria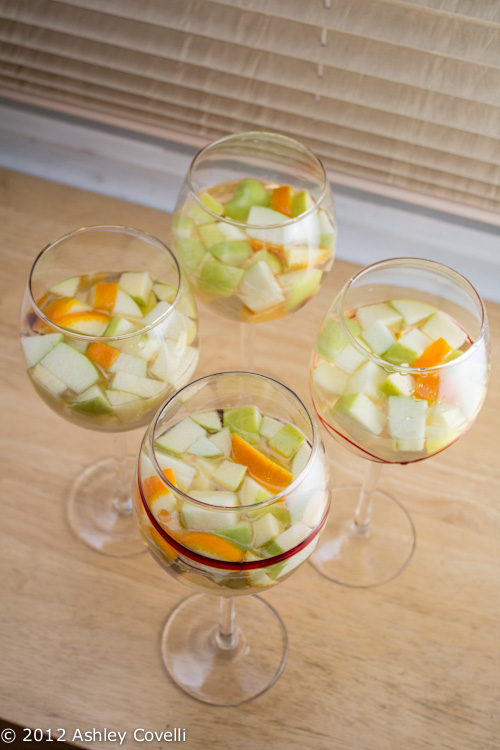 When we decided to do a tapas party for New Year's Eve, I immediately thought of making a batch of sangria. Who doesn't love fruit marinated in alcohol?! I opted for White Sangria again, because it's light, crisp and refreshing. I didn't want to start 2013 feeling like I drank too many glasses of wine, ya know? This stuff is awesome, easy, and always a hit! Just make sure to serve it over ice…you wouldn't want to be the hostess who forgot to add ice and got everyone drunk after the first glass on New Year's Eve, now would you? Ahem…oops!
And here's a pic of all of the delicious food that my friend and I made for the evening. It was phenomenal! She even made a vegan chorizo that I'm going to have to recreate sometime…it was surprisingly really tasty!