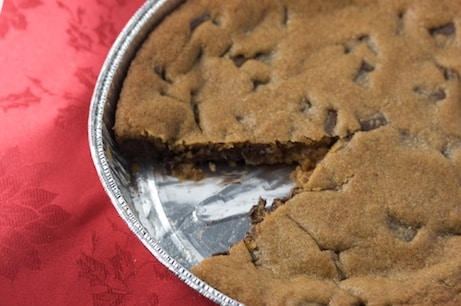 Nestlé® Toll House® Chocolate Chunk Cookie Pie
This post may contain affiliate links. Thank you for supporting the brands that keep me creative in my tiny kitchen!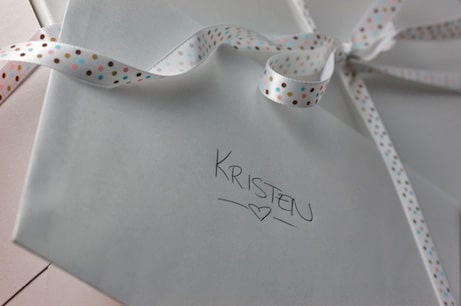 One of my friends is in the medical field, and she did me a huge favor by getting me an ankle stabilizer and not letting me pay her for it. So I decided to bake something for her to let her know how much I appreciated it. I remember her talking about how much she loves cookie pies, so I decided to make the Toll House recipe into a pie. It turned out really well, but I underbaked it a bit (I left out the nuts because her fiancé doesn't like them). I spelled out "you rock" in reese's pieces. It made enough batter for 2 pies, so I was able to have one at home, too.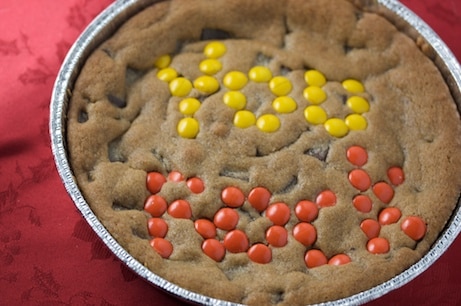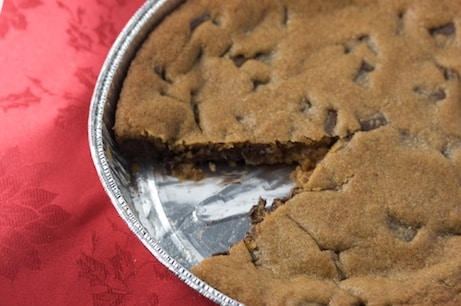 Nestlé® Toll House® Chocolate Chunk Cookies
Nestlé
Prep: 10 min
Cooking: 10 min
Yields: 60 cookies (5 dozen)
2 ¼ cups all-purpose flour
1 teaspoon baking soda
1 teaspoon salt
1 cup (2 sticks) butter or margarine
¾ cup granulated sugar
¾ cup packed brown sugar
1 teaspoon vanilla extract
2 large eggs
1 ¾ cups (11.5-oz. pkg.) NESTLÉ® TOLL HOUSE® Semi-Sweet Chocolate Chunks
1 cup chopped nuts
PREHEAT oven to 375º F.
COMBINE flour, baking soda and salt in small bowl. Beat butter, granulated sugar, brown sugar and vanilla extract in large mixer bowl until creamy. Add eggs, one at a time, beating well after each addition. Gradually beat in flour mixture. Stir in chunks and nuts. Drop by rounded tablespoon onto ungreased baking sheets.
BAKE for 9 to 11 minutes or until golden brown. Cool on baking sheets for 2 minutes; remove to wire racks to cool completely.
PAN COOKIE VARIATION:
GREASE 15 x 10-inch jelly-roll pan. Prepare dough as above. Spread into prepared pan. Bake for 20 to 25 minutes or until golden brown. Cool in pan on wire rack. Makes 4 dozen bars.
FOR HIGH ALTITUDE BAKING (3,500 to 6,000 feet): Increase flour to 2 1/2 cups. Add teaspoons water with the flour; reduce both granulated sugar and brown sugar to 2/3 cup each. Bake drop cookies for 8 to 10 minutes and pan cookie for 17 to 19 minutes.
MacGourmet Rating: 5 Stars