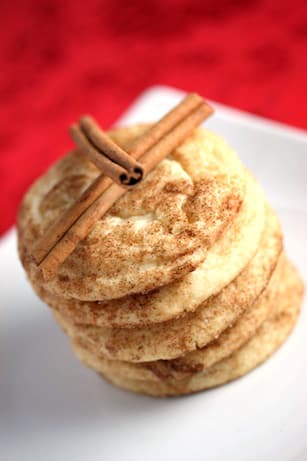 Mrs. Sigg's Snickerdoodles
This post may contain affiliate links. Thank you for supporting the brands that keep me creative in my tiny kitchen!
These cookies ROCK! I used some vanilla that my aunt brought back from the Dominican Republic, which gave the cookies amazing flavor. I'll definitely make these again!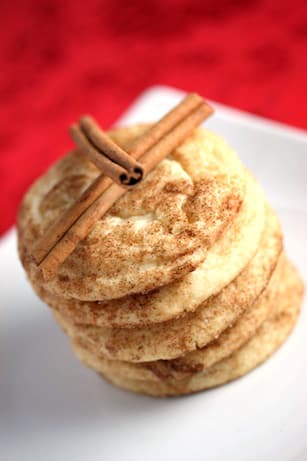 Mrs. Sigg's Snickerdoodles
allrecipes.com – Beth Sigworth
"These wonderful cinnamon-sugar cookies became very popular with my friends at church. My pastor loves them! You will too! Crispy edges, and chewy centers; these cookies are a crowd pleaser for sure!"
PREP TIME 20 Min
COOK TIME 10 Min
READY IN 1 Hr
Original recipe yield 4 dozen
½ cup butter, softened
½ cup shortening
1 ½ cups white sugar
2 eggs
2 teaspoons vanilla extract
2 ¾ cups all-purpose flour
2 teaspoons cream of tartar
1 teaspoon baking soda
¼ teaspoon salt
2 tablespoons white sugar
2 teaspoons ground cinnamon
1. Preheat oven to 400 degrees F (200 degrees C).
2. Cream together butter, shortening, 1 1/2 cups sugar, the eggs and the vanilla. Blend in the flour, cream of tartar, soda and salt. Shape dough by rounded spoonfuls into balls.
3. Mix the 2 tablespoons sugar and the cinnamon. Roll balls of dough in mixture. Place 2 inches apart on ungreased baking sheets.
4. Bake 8 to 10 minutes, or until set but not too hard. Remove immediately from baking sheets.
MacGourmet Rating: 5 Stars