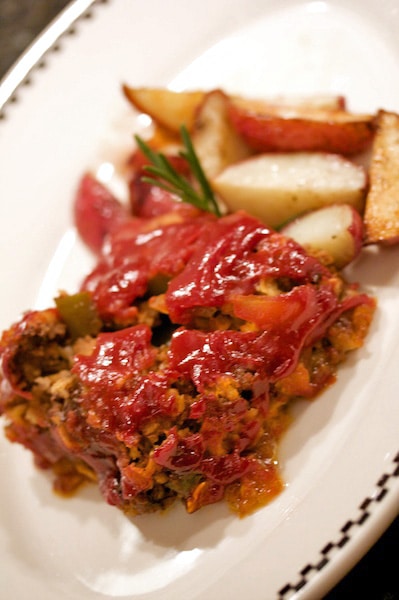 Meatloaf and Roasted Potatoes
This post may contain affiliate links. Thank you for supporting the brands that keep me creative in my tiny kitchen!
OK, first, let's just agree that meatloaf isn't something that looks too pretty. Second, let's agree that even though we scoffed at it as children, it's apparently something that's pretty amazing to eat as an adult. This was the perfect comfort food dinner. I baked it on the bottom rack of the oven while roasting seasoned red bliss potatoes, garlic and rosemary on the top rack. It was the perfect winter meal.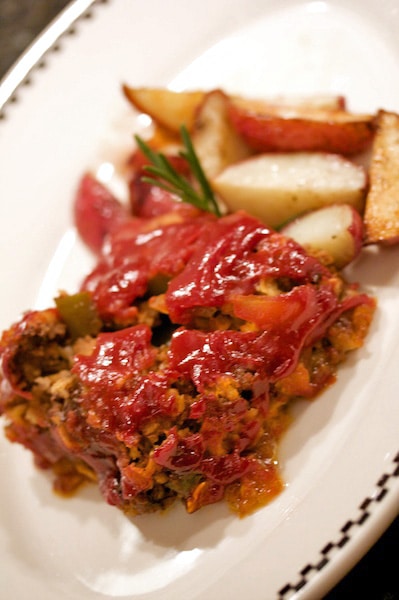 Meatloaf
Adapted from Mom
1-½ to 2 lb. ground beef
1 cup oatmeal
1 egg
1 cup ketchup, plus extra for topping
1 small onion, diced
1 green pepper, diced
salt and fresh ground pepper, to taste
olive oil
Sauté the onion and green pepper in olive oil. Mix veggies with remaining ingredients in a large bowl and form into a wide loaf on a baking sheet (a loaf pan will keep too much grease in the meat). Spread a generous amount of ketchup on the top and sides and bake at 350 for about an hour.
MacGourmet Rating: 5 Stars