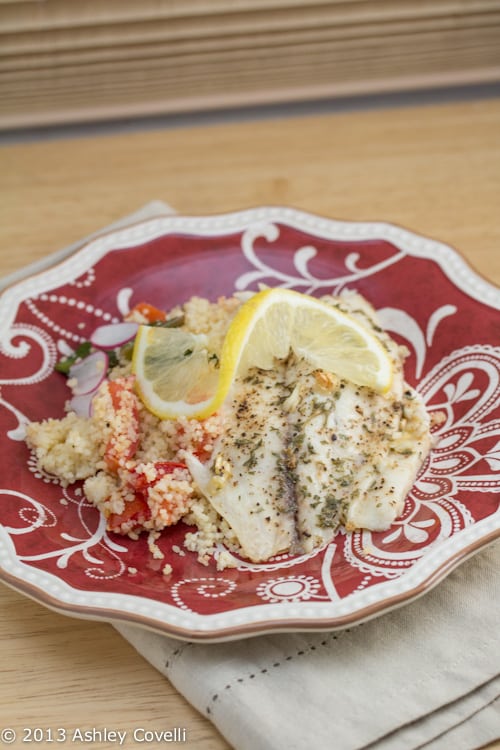 This post may contain affiliate links. Thank you for supporting the brands that keep me creative in my tiny kitchen!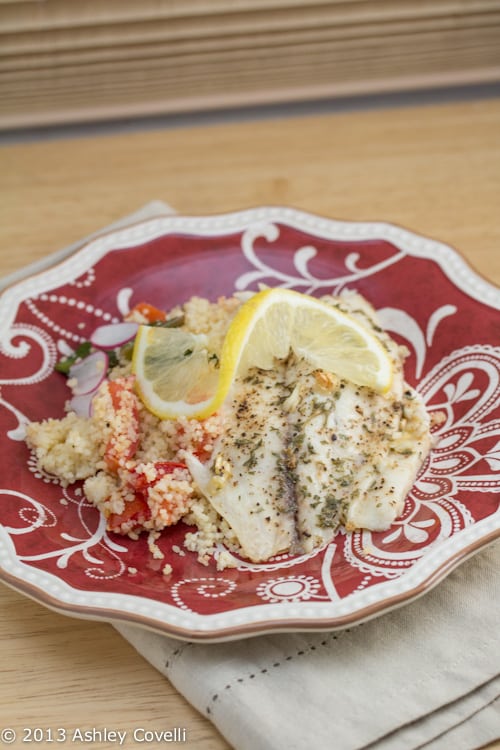 This was a quick and easy recipe that packed a lot of flavor, perfect for a rainy Friday evening. I keep a bag of tilapia fillets in the freezer, so this is something that I could throw together at any time. I really liked the tanginess of the lemon on the fish, and it was perfectly tender. It was a big hit with my husband and toddler! I served this with Couscous with Sautéed Ramps and Tomato.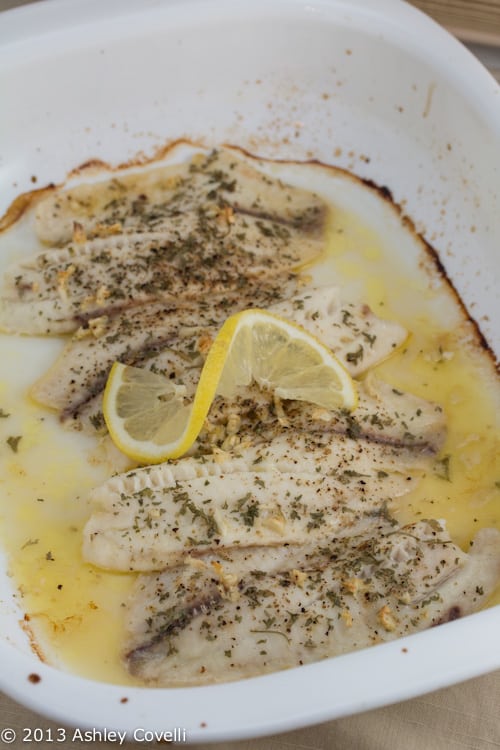 Lemon Garlic Tilapia
Allrecipes – Eireann
"This is a delicious and healthy recipe that takes no time at all to make. You can bake it or even grill it. Tastes great either way!"
Makes 4 Servings
PREP: 10 mins
COOK: 30 mins
READY IN: 40 mins
4 tilapia fillets
3 tablespoons fresh lemon juice
1 tablespoon butter, melted
1 clove garlic, finely chopped
1 teaspoon dried parsley flakes
pepper to taste
Preheat oven to 375 degrees F (190 degrees C). Spray a baking dish with non-stick cooking spray.
Rinse tilapia fillets under cool water, and pat dry with paper towels.
Place fillets in baking dish. Pour lemon juice over fillets, then drizzle butter on top. Sprinkle with garlic, parsley, and pepper.
Bake in preheated oven until the fish is white and flakes when pulled apart with a fork, about 30 minutes.
Big Flavors Rating: 4 Stars