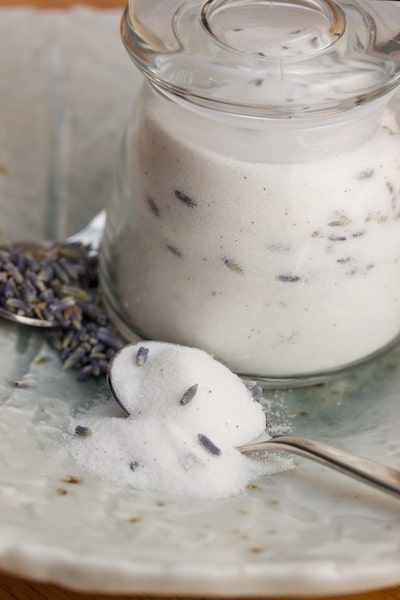 This post may contain affiliate links. Thank you for supporting the brands that keep me creative in my tiny kitchen!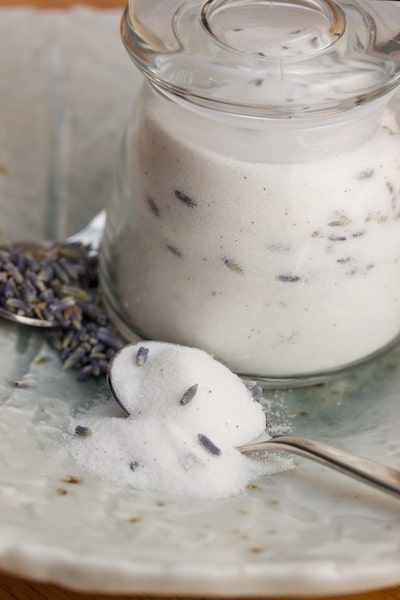 Joy the Baker strikes again! I saw this post on her blog and just knew I had to make it. It's simple, elegant and insanely soothing. This recipe led me to a few realizations – first, I always thought lavender was spelled lavendar, and I was shocked when I found out I've been wrong all this time. Also, cutting vanilla beans makes your hands smell SO much better than chopping up garlic (although I do love that smell, too!).
I love her idea of giving this as a gift with a bag of coffee beans, tied up with some ribbon and a homemade label. I packaged 2 jars – one for me, and one to send to work with Dino (his department loooooves fancy coffee), and I skipped the ribbon this time. This would be a phenomenal gift, though. And I bet it just gets better and better the longer the beans sit in the sugar. YUM. I'm enjoying my second cup of coffee with this tastiness right now. Do yourself a favor and make a batch soon!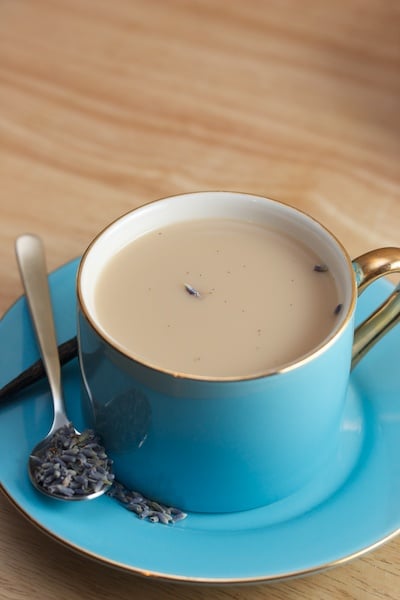 Lavender Vanilla Sugar
Joy the Baker
1 to 1 1/2 cups granulated sugar
1 teaspoon dried lavender blossoms
1 vanilla bean
small Ball jar
cute ribbon
Pour sugar into a medium size bowl. Top with lavender blossoms. Cut one small end of the vanilla bean off. Split the vanilla bean down the center, revealing tiny, sticky vanilla bean specks. Scrape vanilla beans out with a small knife and add to the sugar and lavender. Cut the vanilla bean pod in half and reserve.
With the back of a spoon, work the lavender and vanilla bean into the sugar. Be sure to press on the lavender blossoms to release their oils and to disperse any vanilla bean clumps that may try to form. Add the reserved vanilla bean pod and continue to press the sugar and lavender and vanilla together. It should smell amazing. Pour into the jar. Tie a pretty bow. Maybe you want to make a cute hand written label. How easy was that!? Dang.
Big Flavors Rating: 5 Stars