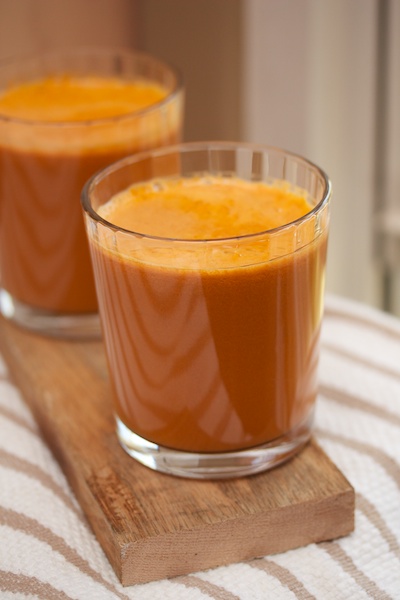 This post may contain affiliate links. Thank you for supporting the brands that keep me creative in my tiny kitchen!
Inspired by my readers, who have viewed this recipe more than anything else on my site for the last several days, we whipped up another batch of Immunity Juice this morning. This stuff has some kick from the garlic, and it's just what the doctor ordered!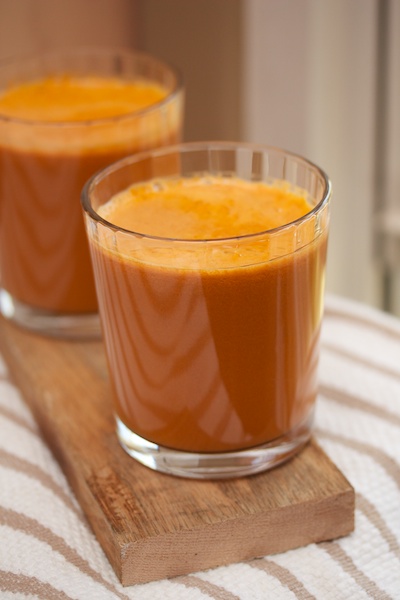 Immunity
The Juicing Bible (Second Edition) – Pat Crocker
Serves 1
2 stalks celery
2 carrots
1 clove garlic
1 apple
1/2-inch (1cm) piece gingerroot
1/2 lemon
1. Using a juicer, process celery, carrots, garlic, apple, ginger and lemon. Whisk and pour into a glass.
Big Flavors Rating: 4 Stars