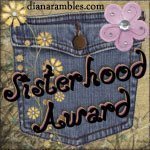 I'd like to thank the academy…
After a totally drool-worthy post about Pasta E Fagioli Soup & Banana Pudding Pie, Donna over at My Tasty Treasures gave me this awesome award for "showing great attitude and/or grattitude".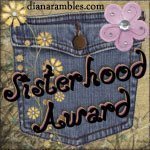 If you haven't visited her blog, you simply must, because she posts a lot of delectable recipes, and never shies away from dirty jokes. It's like we really are sisters! Ha!!
I'm not good at picking favorites…so if you haven't checked out the list of blogs that I follow, check out that section in my profile. I'm addicted to waaaaay too many blogs to pick from. There are a ton of great recipe resources out there, and I find more and more every day.
Thanks to Donna for passing on the award and also for being one of my favorite new blogs to read 😉