This post may contain affiliate links, which won't change your price but will share some commission.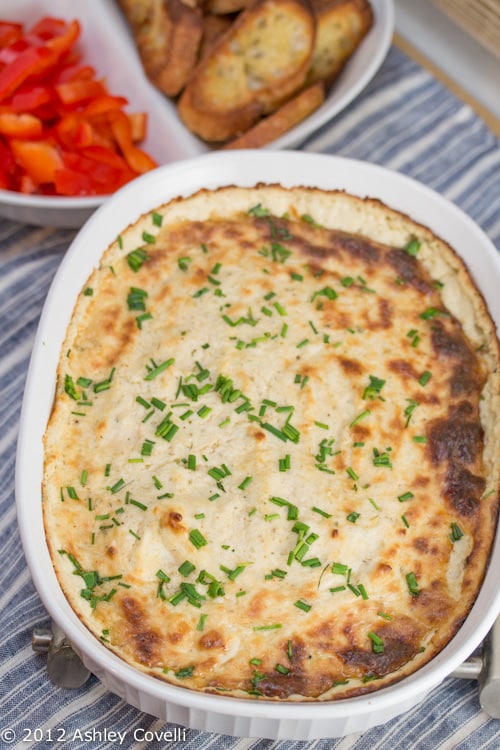 I saw this appetizer recipe over on Pinterest a while back, and thought it looked awesome. I love any excuse to dip bread into cheese...and having a friend visit is just the excuse I needed. I substituted Neufchatel cheese to save some calories, and it turned out absolutely fabulously! This is really addictive, and I'll definitely be making it again.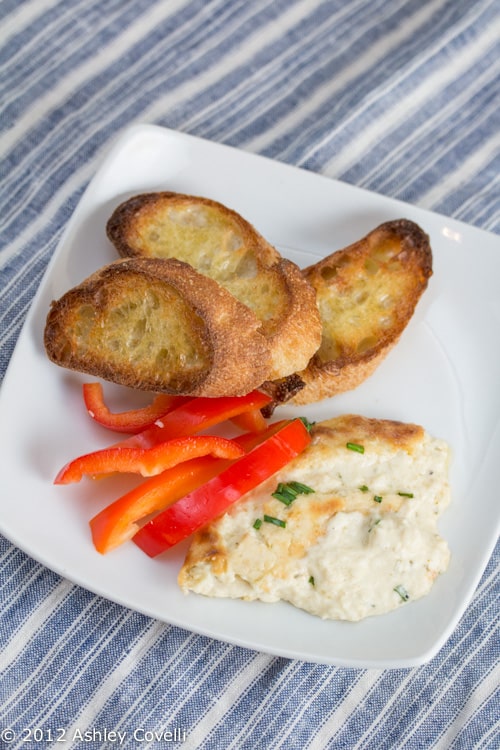 Hot Onion and Cheese Soufflé Dip
The Galley Gourmet - Adapted from Saveur
serves 10-12
1 large sweet onion, chopped
3 (8-ounce) packages of cream cheese, softened
2 cups freshly grated parmesan cheese
½ cup mayonnaise
½ teaspoon cayenne pepper, plus more to taste
¼ cup finely chopped fresh chives, plus more for garnish
Kosher salt and freshly ground black pepper
Preheat the oven to 425º F.
In the bowl of a food processor combine the onion, cream cheese, parmesan cheese and mayonnaise. Process until completely smooth. Add the cayenne and fold in the chives. Season to taste with salt and pepper. Transfer the mixture to a 1-quart baking dish and smooth the top with the back of a spoon. Bake until browned and puffed, about 20 minutes. Allow to cool slightly; garnish with chopped chives. Serve warm with crostini, crackers, or chips. Enjoy!
Big Flavors Rating: 5 Stars