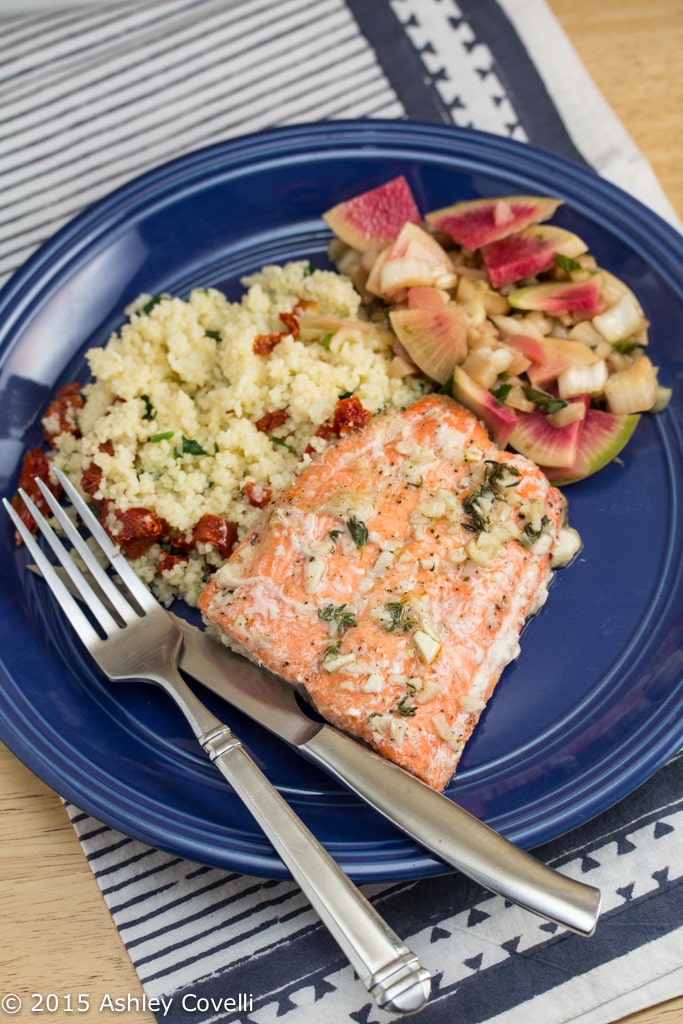 This post may contain affiliate links. Thank you for supporting the brands that keep me creative in my tiny kitchen!
Salmon is topped with a sweet-and-tangy sauce that's studded with garlic and fresh thyme before being baked until tender in a foil packet.
This recipe is quick and easy – perfect for a busy weeknight. I served this with some Garlicky Sun-dried Tomato Studded Couscous and leftover Triple Crunch Asian Salad (recipes coming soon!).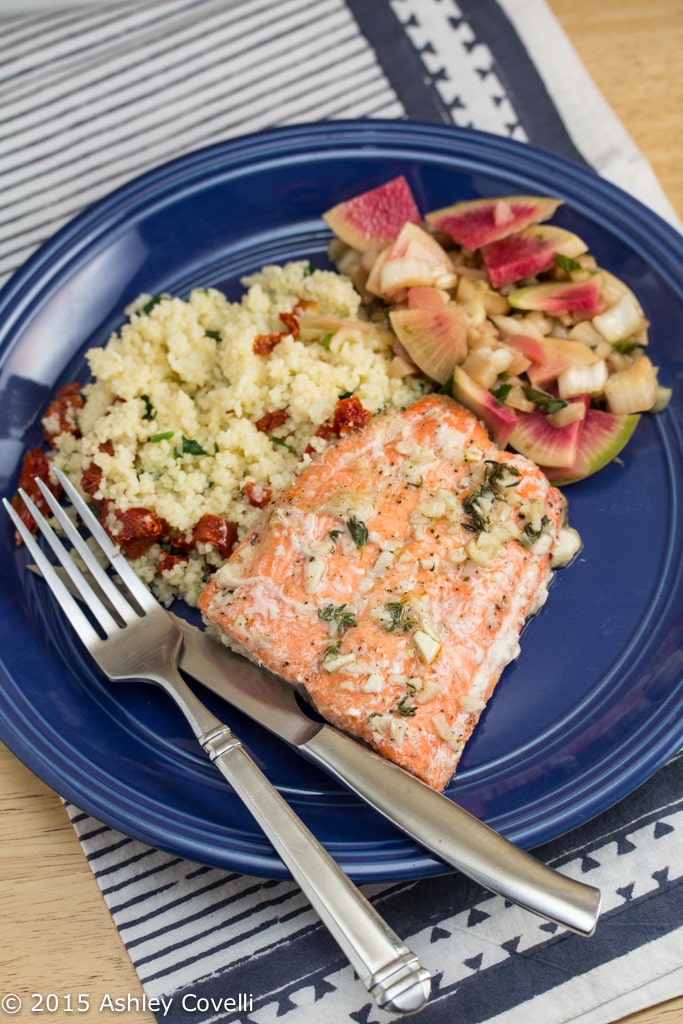 My salmon was on the thinner side, and I ended up overcooking is slightly, so next time I'll check on it sooner.
Honey Salmon in Foil
Damn Delicious
Prep: 10 minutes
Cook: 15 minutes
Servings: 4
1/4 cup honey
3 cloves garlic, minced
1 tablespoon olive oil
1 tablespoon white wine vinegar
1 tablespoon fresh thyme leaves
Kosher salt and freshly ground black pepper, to taste
2 pounds salmon
Preheat oven to 375 degrees F. Line a baking sheet with foil.
In a small bowl, whisk together honey, garlic, olive oil, white wine vinegar, thyme, salt and pepper, to taste.
Place salmon onto prepared baking sheet and fold up all 4 sides of the foil. Spoon the honey mixture over the salmon. Fold the sides of the foil over the salmon, covering completely and sealing the packet closed.
Place into oven and bake until cooked through, about 15-20 minutes.*
Serve immediately.
*Baking time may need to be adjusted depending on the thickness of the salmon.
Big Flavors Rating: 4 Stars