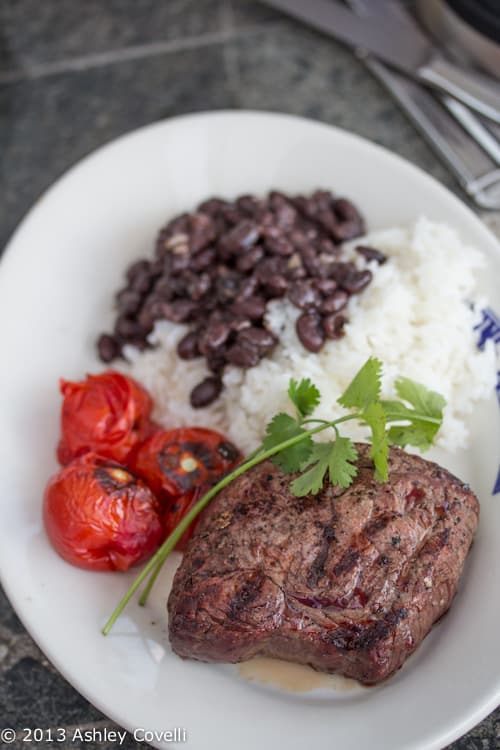 Garlic Studded Grass-Fed Top Sirloin with Grilled Tomatoes
This post may contain affiliate links, which won't change your price but will share some commission.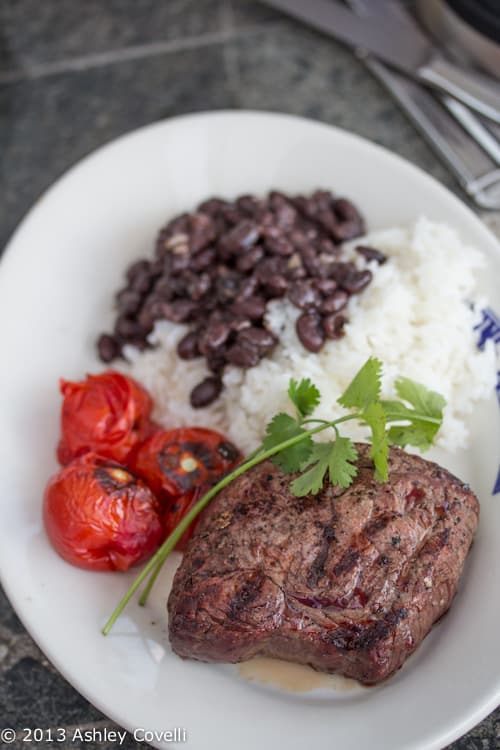 I had two grass-fed top sirloin steaks that I picked up a few weeks ago and froze for a day when I felt like eating STEAK. Today just so happened to be that day, so I let them thaw out and fired up the grill. I took the steak out of the fridge to let it come up to room temperature – about 15-20 minutes. Meanwhile, I heated one side to high and one to low. I patted the steaks dry on both sides and cut a few shallow slits into them with the tip of my knife. I sliced a clove of garlic kind of thinly and stuffed the slices into the slits in each steak. Then, I seasoned them pretty generously with sea salt and freshly cracked black pepper. I brushed some oil onto the grill grates and also onto a grill tray. I seared the steaks on both sides over high heat and then moved them back to low until they were cooked to our liking. Meanwhile, I put several Campari tomatoes onto the grill tray and let them get nice and blistered. The steaks turned out really nicely, and the tomatoes were perfect alongside. I found myself dipping bites of the steak into the warm tomato juice. I served this with some rice and Go-To Black Beans, and we had Fruit Salad Ice Pops for dessert.
Big Flavors Rating: 4 Stars