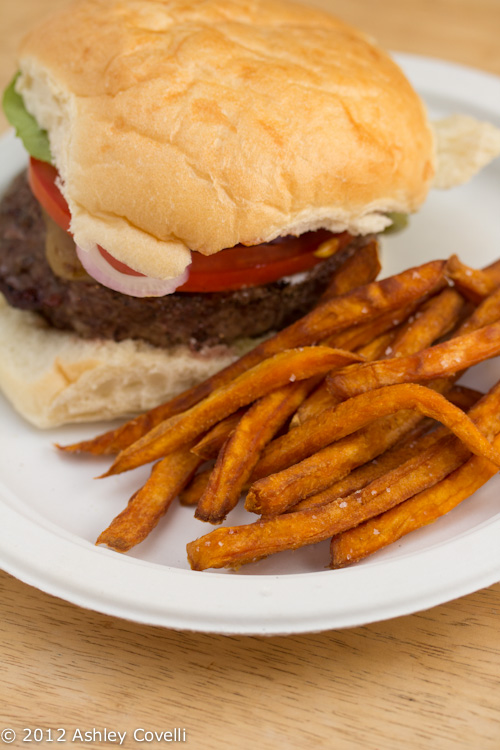 Grass-fed Burgers with Caramelized Onion Balsamic Cheddar with Sweet Potato Fries
This post may contain affiliate links. Thank you for supporting the brands that keep me creative in my tiny kitchen!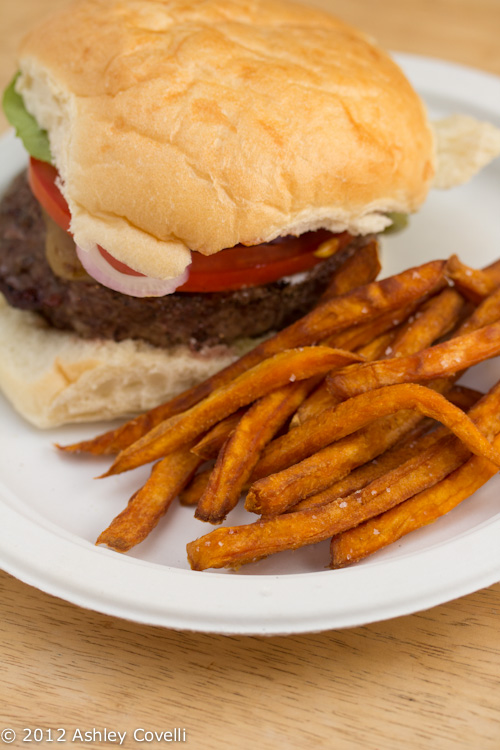 Dino and I were in the mood for burgers, and we went all out. We had picked up some caramelized onion balsamic cheddar from a specialty foods store last week, and I got a pack of grass-fed hamburgers from the Farmers' Market. Dino remembered that we haven't made Pomme Frites in a while, so he picked up a few sweet potatoes. This method really does make beautifully crispy, delicious fries.